2015 is a great year to be graduating. For students making the move from fulltime education to fulltime employment, there's plenty to be thankful for. The number of students securing places at university is more than ever before, with 512,400 people accepted to study in UK universities this year. But this growing talent pool will also benefit from more graduate positions than ever before, with British businesses making an unprecedented 13,049 paid graduate positions available to this year's university leavers.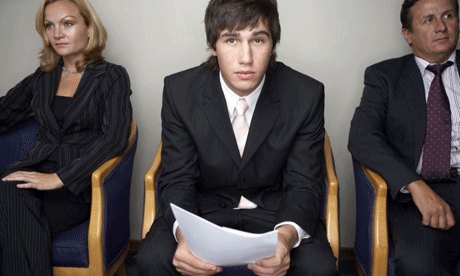 However, before you celebrate your enhanced prospects of landing the graduate position you've always dreamt of, there are a few things you need to know.
Think Carefully About your chosen Industry
There are a number of reasons why we choose the careers we do. Some decisions are idealistic, whilst others are more pragmatic. For example, print journalism and the music industry would be high up on many university leavers' lists of desired job titles, but just how much does a trainee journalist earn these days? Have a look, it might surprise you. Can you afford to complete any number of unpaid internships without any promise of a job at the end of it? That's something you should think about carefully.
Take a look around and do your research. Graduates often believe they'll find their dream job if they want it badly enough, but sometimes their dreams are not based on the reality of the industry they want to be a part of.
There's no such thing as the perfect CV
CVs are important, there are no two ways about it, but obsessing over your CV is not a constructive use of your time. There may be more than 13,000 graduate jobs available this year, but the more prominent positions will still attract hundreds of applicants, so if you're not shortlisted for a particular post, take it on the chin. As long as your CV is clearly presented, concisely written, and tailored for each post you apply for, you'll get there in the end.
Research what Each Job Really Entails
Applying for graduate positions can be a long and frustrating process, so there's no point applying for jobs you're not suited to in the first place. The temptation is to apply for every graduate position you come across, but with one in four graduates leaving their first job within a year, you'd be better served only applying for those you're really interested in. With all the corporate messaging on job advertisements, finding jobs you think you'll have an affinity for can be easier said than done. A new website called 10 Minutes With helps graduates see past this corporate facade with short video-interviews with individuals from a diverse range of industries, and improves their understanding of the true nature of different jobs.
Don't forget the SMEs
Graduate schemes with some of the UK's biggest companies might seem like the holy grail for graduates, but SMEs with less than 250 employees are actually responsible for employing the lion's share of university leavers. Thousands of SMEs are desperate to hire bright young graduates, but they do not always advertise in the most prominent places, so do some research to track them down.