There are times when it's better to take your time when hiring new people for your real estate company. This is especially true if you're looking to fill executive or senior-level managerial positions. In this case, going a little more slowly and being methodical will ensure that you hire only the best people.
However, there are also times when you have to hire people as fast as possible. Maybe you didn't anticipate a few of your key agents leaving, or perhaps you weren't expecting an influx of new leads and clients. By accelerating your recruitment process, you can immediately fill crucial positions and maintain productivity.
Accelerating recruitment can also help your brokerage save time and money. In addition, it's also better for employee retention and the overall quality of hires. To that end, here are some tips to accelerate your real estate hiring process:
Use the Right Technology
Technology is a real estate recruiter's friend. With the right tools, you'll not only have access to real-time data but also to automated solutions for engagement. Brokerkit is one example of such tools. With Brokerkit, you have an easily customizable customer relationship management application so you can more effectively communicate with potential hires.
Brokerkit also has features that allow you to create automated email and text campaigns, as well as a search feature that can help fine-tune your candidates list. This can further cut the time you need to look for the most suitable candidate for your company's needs. Simply put, investing in real estate recruitment tech makes a huge difference in the speed of your hiring process.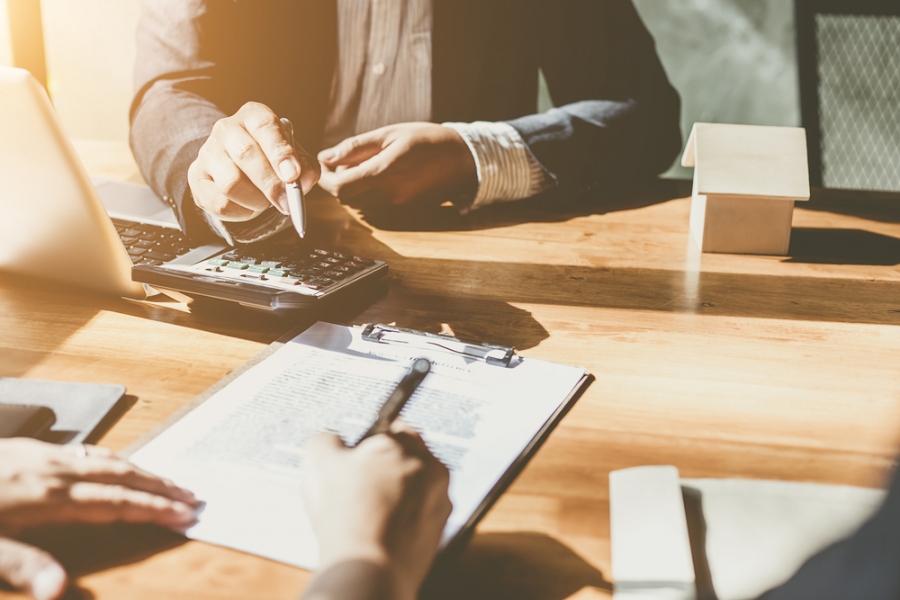 Streamline Your Screening Processes
It's understandable to want to hire only the best people for your team. However, by being too selective, you might also be overdoing the screening process. Perhaps you've included redundant processes or multiple assessments. Evaluate the recruitment steps from start to finish and get rid of unnecessary tests and other requirements that don't directly affect the quality of the people you hire.
Having more streamlined screening and assessment processes can also reduce the risk of skilled candidates from turning you down. After all, one of the most frustrating things for job hunters is a company that makes them wait too long (whether the result is positive or otherwise). You also lower the chances of passing on a perfect candidate just because you're still assessing other applicants.
Have an SOP Checklist
The recruitment process is the same across almost every industry, including real estate. Thus, you can create a checklist for the entire process you have for your brokerage. This makes it easier for you (or your staffing agency) to make sure that no step is overlooked. Moreover, it also gives you a clear view of the things you're currently doing and thus makes streamlining an easier task.
Have Clearly Defined Job Descriptions
When you have clearly defined job descriptions, you can immediately weed out the unqualified candidates. This, in turn, shortens the recruitment process because you're doing less work. Just make sure that you're not being overly specific or descriptive, because this can also discourage even the best candidates from sending an application.
Always Update Your Careers Page
One of the best ways to speed up your recruitment process is to let people know that you're recruiting. If your brokerage's website doesn't have a career page yet, now is the time to incorporate one. Consider creating a separate site if you're always looking for new people (not just agents, but also other members of the staff). Make sure that the page or site is always updated so no one will send applications to a position that's already filled.
You should also update your social media presence to indicate any open positions in the company. Remember that most of today's younger workforce are highly active on platforms like Facebook and Twitter, so it's beneficial for you to have accounts on these sites. If the official page has specifically curated content, you might want to create a separate page as well. This way, it's easier to keep track of both the content and the feedback you receive.
Conduct Video Interviews
Most recruitment processes involve at least two or three stages of interviews. For the first round, consider video interviewing instead of a face-to-face one. This can accelerate real estate recruiting in two ways. First, you can reduce or even eliminate scheduling conflicts. Second, it can help shorten the interview because there's less room for small talk.
Obviously, having a bit of small talk is a good way to gauge the candidate's personality. However, you can reserve this step for the second stage of the interview when you've already had a better grasp of an applicant's potential.
Again, there are times when you have to truly take your time when recruiting new people for your brokerage. Nevertheless, it still pays to create a quicker process to make sure that you can fill positions on time. This way, your team will always be in full force and ready to achieve business goals.