The US ranks amongst the top five most expensive countries in the world for university education. Scholarships have an important role to play in helping US students finance their studies, with many millions of dollars paid out by the state in scholarships each year. Those not eligible for state funding might turn to brand scholarships. Numerous companies across the US seek to promote their brand, attract potential future employees and show an investment  in education by offering their own scholarships. Typically, businesses look to award students focused on a field related to their industry, and the application will require a demonstration of skills relating to the business. Fortunately, we live at a time when almost every brand scholarship under the sun can be found online. Below are some of the more unusual and interesting brand scholarships available to US students.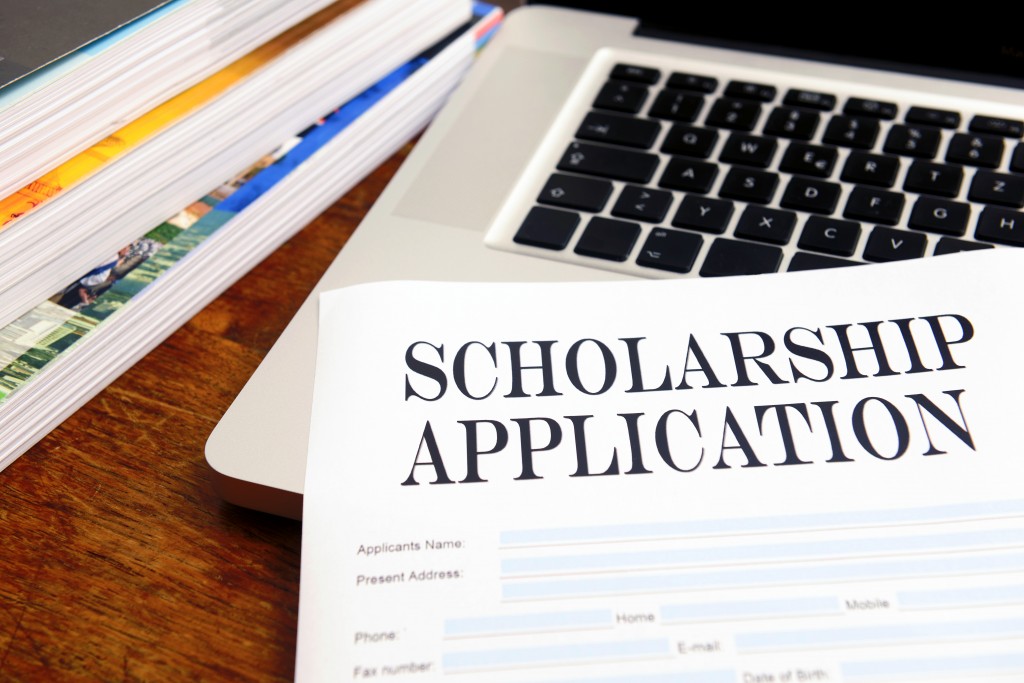 ---
Brand: Unigo Zombie Apocalypse
Scholarship sum: $2,000
Requirements: Applicants must be over 13 years old
What you need to do: Unigo.com is functions as a matchmaking database between students and scholarship awards. The site introduced one of its very own scholarships based around the current day popularity of zombie flicks. In just 250 words or less, applicants must respond to the writing prompt; "Imagine that your high school or college has been overrun with zombies. Your math professor, the cafeteria ladies, and even your best friend have all joined the walking dead. Flesh out a plan to avoid the zombies, including where you'd hide and the top-five things you'd bring to stay alive."
Good for: This unconventional scholarship is appropriate for students in any field – all you need is a streak of creativity and an idea of what it takes to survive a zombie outbreak.
---
Brand: Starfleet
Scholarship sum: $1,000
Requirements: Applicants will need to have been a Starfleet member for one year.
What you need to do: Starfleet is the largest and oldest Star Trek fan community in the world. Its scholarships are funded through donations of members. You will need to complete a basic application form available online, submit an article outlining why you are applying for the scholarship, what kind of Starfleet activities you partake in, as well as the extracurricular activities which interest you. Finally, you will need to provide three references – one of which needs to come from a fellow Starfleet member.
Good for: Trekkies!
---
Brand: PokerListings
Scholarship sum:$1,500
Requirements: Applicants will have to be commencing their course the following semester.
What you need to do: Online poker is currently only legalized in three US states. California looks to become the fourth state in the near future, though it will be awhile before igaming is ever restored to its former glory days of the early 00s poker boom. To apply for the PokerListings scholarship, you will have to write a 1,000 word essay on the question of whether it is "time for widespread, legalized online poker in the United States of America". Applicants will need to delve into details relating to how legalized online poker will affect employment, GDP, taxes and society.
Good for: Poker enthusiasts, and anyone interested in the online gaming industry, the economy or law.
---
Brand: Jif
Scholarship sum: $25,000
Requirements: This scholarship is aimed at children between the ages of six and twelve years old (it's never too early to start saving!).
What you need to do: Jif asks applicants to be creative in making the most unique possible sandwich with a recipe that include at least two teaspoons of JIF peanut butter. Contestants will have their creative sandwiches voted upon both online and by a panel of JIF employees. Previous winners have impressed with rolled-up peanut butter sandwich on pumpkin waffles, pita style sandwich with peanut curried chicken, and a sweet twist to the classic BLT sandwich – all of which featuring one of the four JIF peanut butter variants.
Good for: Creative kids who like to cook – or simply like peanut butter.
---
Brand: American Fire Sprinkler Association
Scholarship sum: $2,000
Requirements: Applicants will need to have graduated from high school the same year as applying.
What you need to do: Read an informational text on fire sprinklers and memorise its content. Next, complete a multi-option ten question exam online. Every answer you get right will enter you into a draw for $2,000 – so increase your chances of winning by getting them all correct! Winners are chosen randomly by a computer.
Good for: Everybody – the application does not take long, and everyone can benefit from learning about the importance of fire safety.
With the huge number of brands looking to promote their image with fun and unusual scholarships, you're bound to found at least a few that appeal to your interests. For more interesting scholarship application processes, check out the list CollegeExpress has compiled of 60 weird scholarships.