In addition to the software they use for the actual web design process, web designers also employ other tools to enhance their craft. These are not necessarily expensive sophisticated software tools. They are tools used by web designers in different parts of the world, from small providers of web design in Oxford to larger web design companies in New York, to enhance their work and do things they can't do with the main software they are using.
Principle
This is arguably one of the best UX animation software options. Unfortunately, it is only available for Mac computers. It's a tool for easily designing and animating interactive user interfaces—an excellent way to create UI/UX animations to be presented to clients who expect a mock-up that include some animation in the design.
Sketch
This is regarded as a major competitor to Adobe's design software. It is considerably cheaper but is already being used by mainstream users. Sketch has a decent open source community of web designers who help improve it through plugins and other enhancements. This design software makes it easy to use and structure various types of design work.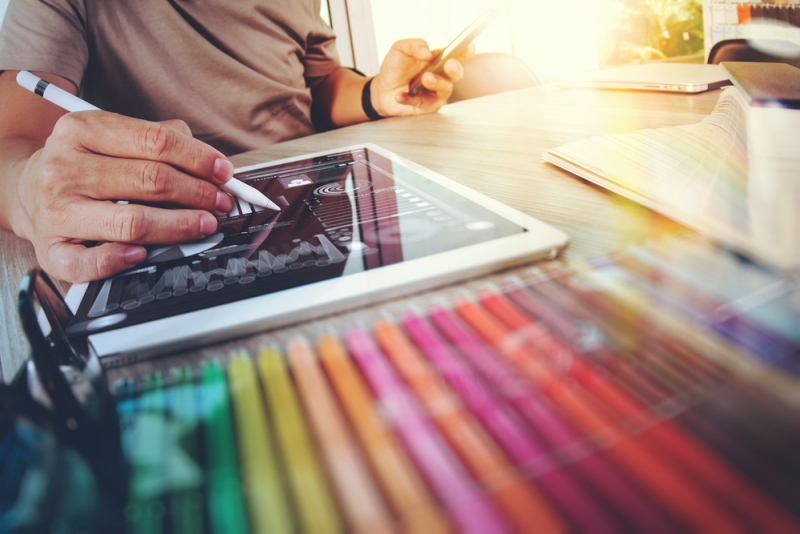 Figma
If you want to make the process of digital prototyping fully digital, this is the software solution to use. Many designers usually begin their prototyping with paper for wireframing before converting their ideas into digital prototypes. Figma shortens the process as it supports each stage of the design process. It even comes with collaboration functions.
Webflow
Webflow is a visual editor with emphasis on responsive web design. It enables the designing, building, and launching of responsive websites without having to worry about the writing of a clean semantic code. It comes with its own full content management system as well as hosting and client access. It's not exactly the best web design solution for all types of websites but it is useful in certain cases, especially when there's a need to quickly produce something visually appealing for a client.
Presentator
This is an open source collaboration software tool for designers. It is browser-based so there's no need to install anything. You just have to upload your designs to share them with whoever you want to get comments, reviews, or improvements. You can set different levels of permissions for the files you upload.
FontBase
Created for those who work with a lot of local fonts, FontBase is a free font management solution that works on most major operating systems. It comes with a visual user interface for all fonts being used in your system. It enables users to experiment with fonts or obtain dynamic web fonts from Google.
Most web design software nowadays is packed with an extensive range of useful features. However, there are things they can't do that third-party software solutions are able to competently deliver. The different web design tools featured above are just some of the useful applications worth trying for both personal and professional use.