Before the dawn of the era of electric mixers, people needed very strong hands to complete even the most mundane task in the kitchen. People who have a lot of baking to do need a handy mixer or they will spend literally hours beating batter by hand. What are the most common traits that all excellent blenders have? They are well-designed, durable, and extremely easy to use. When you search for your next electric mixer, make sure to consider a wide variety of models. That way you'll find the mixer that really makes your job in the kitchen easier and your life better.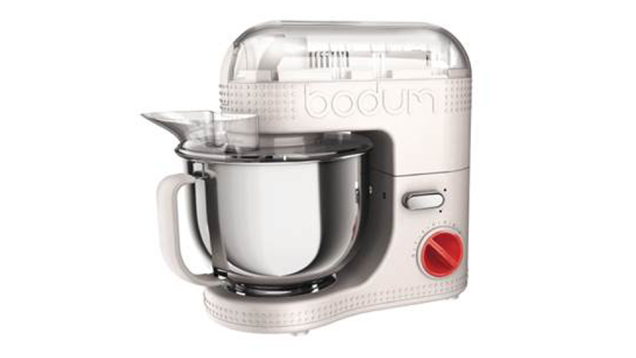 Keep Your Kitchen Clean
If you've ever used a hand blender that was poorly designed, you probably ended up cleaning food splatter for days. Nobody wants to spend time cleaning up small bits of cookies, cakes, bread, cream, or egg whites. Life is too short for that type of drudgery. The price for an electric mixer varies wildly. Lower-end brands cost under 20 dollars. Expensive models go for over 350 dollars. Although the features vary wildly, only you can decide how much you're willing to spend. For some people, it makes more sense to find the most reliable cheaper brand so they can replace it if something goes wrong. Others will pay a premium for more features and the promise of long life. There are food mixers available for every type of chef. Do the research and pick the one that's best suited for your tasks.
Outfit Your Kitchen with the Ultimate Kitchen Utensil
Mixers come in various designs for different functions. All have a set of beaters which are electronically motored to thoroughly mix food in a bowl. Most mixers come with a range of settings such as beating, stirring, and whisking. Each of these modes produces starkly different results. The beaters can even be replaced by a dough hook. That mixer can then knead dough to bake bread. Other types of mixers include egg beaters, stand mixers, spiral mixers, planetary mixers, and even hand mixers. Ralph Collier of Baltimore, Maryland patented the first mixer in 1856 and they've remained popular ever since. These common kitchen utensils have evolved over the years but remained a staple of any well-stocked kitchen.
Your mixer will have a choice of speeds which will decide the final outcome of your creation. Additional settings help give cooks and bakers total granular control over the entire food creation process. It's probably worth investigating what attachments you can add when you buy your mixer. Attachments extend the functionality of the mixer, allowing you to make a wider variety of food. Well-balanced mixers cut the amount of work it takes to make food. If you notice your arm tires after mixing food, chances are good that your mixer is not particularly suited to your needs. A new electric mixer makes a great gift for anyone who spends a lot of time in the kitchen.