Homeowners who are still paying off their mortgage have to have insurance. But they do not have a say in the kind of insurance policy they can opt for because this is decided by the mortgager. However, if you have paid off your mortgage, and you want to have homeowners insurance cover, then you do have a choice in the matter and can pick the policy that suits your needs and your budget. A good policy protects your home and all of your personal possessions. It should also protect you from any liabilities that occur due to negligence to another person or property.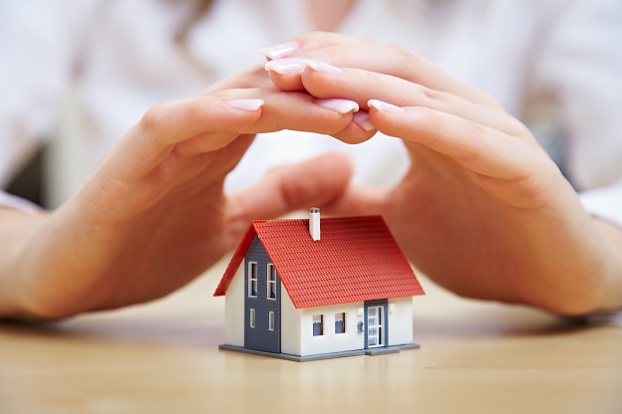 There are several types of policies that you can choose. These are numbered HO1 – HO6. There is also HO8, which is exclusively for homes whose value is more than the market value of the property. We will look in detail at HO1 – HO6 as these pertain to homeowners.
HO1 is also known as the broad form. This is the most basic form of homeowner coverage available. It covers for 11 of the most common risks. This also includes the contents of the house, but each has to be mentioned explicitly. This cover is not available in most states.
HO2 is the Broad Form policy and covers 16 risks verses the 11 in HO1. The perils covered have to be specifically predefined in order to be covered in this policy.
HO3 is the special form policy. This is the most popular homeowner policy in the US. It is a comprehensive form used for single-family residential properties. It provides coverage against all 16 perils with the exception of earthquakes and floods. Contents of the house are covered only if they are listed by name under the policy.
HO4 is called the contents broad form policy and includes coverage for tenants in a rented property. This policy has similar inclusions for contents as in HO2 and 3. Extra inclusion is for liability coverage against property damage and personal injury. This only covers personal belongings.
HO5 is the Comprehensive form policy, which has the same inclusions as HO3 with some add-ons thrown in. In this policy, all perils are covered unless specified for exclusion.
HO6 is the unit owner's policy specifically meant for people living in condominiums. It insures personal contents, walls, floor and ceiling against all perils as mentioned in the Broad Form.
Most policies do not cover for flood. You have to have separate insurance for that from National Flood Insurance Plan. There are some private insurers that underwrite your flood coverage, but they are very expensive. Experts in the industry advise that it is best to go for a guaranteed replacement cost coverage which translates to the insurance company replacing your damaged item or house completely. Another piece of advice is to insure your property and contents to their full value.
Stephanie Wilmsmeyer is a State Farm agent offering the best service for home insurance Columbia MO has to offer.