Among all the insurances that insurance companies offer, car insurance is a complex one that requires examining various variables before the final premium is decided. Today, to make the process simple, insurance agents are offering easy to use interface where car owners can compare various insurance premiums and make their final choice. The premium of the car insurance policy is mainly divided into three elements, own damage, third party damage and personal accident cover. The sum of these 3 elements decides the total premium of car insurance. But, to calculate each of the elements, different factors are taken into account.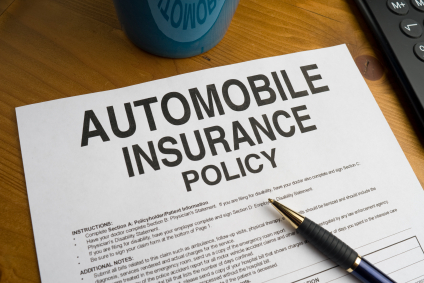 Below are the factors that affect Car Insurance Premium
Location
Based on the motor insurance act, India is divided into 2 zones, 8 top metros and rest of country. The car insurance premium of a car that is registered to top eight metros is higher than others. This is because the risk of accident in top cities such as Mumbai, Delhi, Chennai, Kolkata, Pune, Hyderabad, Ahmedabad and Bangalore is higher than rest of the country. Though, some of the insurance companies follow a different classification today, many companies have not refined this process. The new policy followed by certain companies involves charging higher premium for a car that is registered in Delhi and Punjab where accidents and theft are higher.
Engine
Depending on the engine type, the insurance premium of the car can vary. Higher the Engine CC or engine displacement, higher will be the premium for Third Party coverage. For example: >1500cc- Rs.2500; 1000 to 1500cc- Rs. 800; <1000cc- Rs.650.
Age of the Car
Insurance companies encourage the depreciation of the car. As the car age increases, the value of it reduces and the premium for Own Damage keeps reducing.
No Claim Bonus
Insurance companies want to reward the car owners who have no claims. Such policy holders are offered 30 to 50% rebate on the premium, especially on Own Damage component.
Car Manufacturer
The car insurance companies keep tracking the claim ratios and establish statistics of car models that have higher percentage of accidents. This data is used to price the premium and obviously the car models that incur more accidents have higher premiums. For instance, based on the accident data, insurance premium for Honda city is lesser than Mahindra Scorpio.
Age and Profession
Some insurance companies offer discounts based on the profession of the customer. For instance, a company could provide discount of 5 to 10% for teachers, Central Govt servants, etc. In other case, certain companies vary their premiums based on the age of driver. Adult drivers would have to pay more premium than the older driver.
The factors affecting the car insurance premium can differ from one insurance company to other. But, in most cases, the above factors are evaluated for each policy holder before premium is decided.
Author works as an online insurance agent and provides information on various types of auto insurance. To know more about car insurance, check out https://www.reliancegeneral.co.in/Insurance/Home.aspx