George Ivar Louis Mountbatten, known as Lord George Milford Haven, is the incumbent Marquess of Milford Haven, a title he inherited from his father, David Mountbatten, upon his passing in 1970. Prior to this, he was titled the Earl of Medina, a hereditary title bestowed upon the Marquess' heir, and currently held by his son, Henry Mountbatten.
Personal life
A proud ancestry
The title Marquess of Milford Haven is a hereditary one and dates back to 1917, where it was bestowed upon George Milford Haven's great-grandfather, Prince Louis of Battenberg. The German Prince Louis was formerly the First Sea Lord and Admiral of the Fleet, and was related to the British Royal Family through his marriage to Princess Victoria of Hesse and by Rhine, the granddaughter of Queen Victoria. During anti-German sentiment in World War I, he abandoned his German titles and stopped using his German surname, instead adopting the Anglicised version of Mountbatten. At the same time as being made Marquess of Milford Haven, he was also named Viscount Alderney and Earl of Medina.
As well as his relationship to the British Royal Family through his great-grandfather, George Milford Haven can also claim Russian aristocratic blood on his paternal grandmother's side, being a direct descendant of Catherine the Great, Aleksandr Pushkin (the noted Russian author) and Abram Petrovich Gannibal, a general of Peter the Great.
Royal connections
George Milford Haven is from the same family as Prince Philip (Louis Mountbatten being both Prince Philip's grandfather, and George Milford Haven's great-grandfather), and is also related to Queen Elizabeth II. By dint of his descent from Queen Victoria's second daughter, Alice, he is part of the line of succession to the British throne, currently standing at 429th in line.
Family man
Lord George Milford Haven is the eldest son of David Mountbatten, 3rd Marquess of Milford Haven. He married Sarah Georgina Walker (daughter of property tycoon and former boxer, George Walker) in 1989 and the couple had two children: Lady Tatiana Helen Georgia Mountbatten, and Henry David Louis Mountbatten, heir apparent to the marquessate of Milford Haven, and present Earl of Medina. The couple divorced in 1996. In 1997 George Milford Haven married well-known American polo player Clare Husted Steel.
Polo
George Milford Haven is a keen polo player, an enthusiasm he shares with his wife, Clare. World Cup-winning polo player turned coach, Julian Hipwood, has personally coached the Marquess's polo teams.
Businesses
uSwitch
George Milford Haven is a noted businessman, most famous for founding the comparison website uSwitch.com which he started with £4 million in 2000. By 2006, he had sold the company to American media company EW Scripps for a reported £210 million.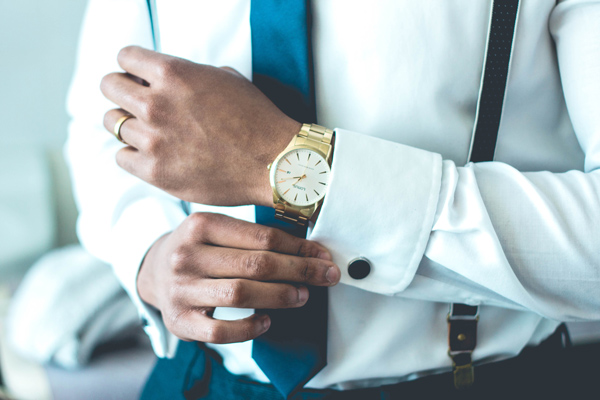 Milford Aviation Services
In 2004, George Milford Haven founded Milford Aviation Services, a private helicopter rental service. As well as being available for personal flights, the helicopters were popular sites at county fairs and village fetes, as well as air shows around the country, with its fleet of helicopters proving to be a great spectacle for children, adults and all aircraft enthusiasts.
George Milford Haven retired from his position as director of Milford Aviation Services in 2005. Directorship of the company passed through a number of hands in the subsequent years before returning to the Mountbatten family through George Milford Haven's son, Henry Mountbatten, Earl of Medina, who assumed the director's position in the company in 2013. A small enterprise, Milford Aviation Services continues to make a modest profit, as the future Marquess demonstrates the business acumen he inherited from his father.