Now a day so many MBA holders can be seen. Whenever a company gives a job advertisement for taking MBA holders, they get a lot of MBA resume. So, they have to short list candidates. And when it comes down to making a short list, the employers scrutinize the resumes very carefully. So, doing a simple mistake can take you out of this short list.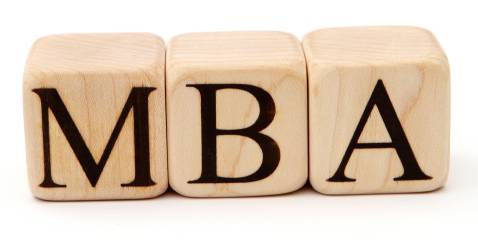 To stay in the competition, you need to know what you should put in your resume and what the employers will be looking for. Once you can get that there is huge chance that you may survive this competition. As I have told you before, usual or simple mistakes can get you into troubles and all your efforts could be undone. So, it is important that you leave no mistakes and carefully go through the resume again and again to make it spotless. Only a well written spotless resume can make you go up. Mistakes so only mean that you are not careful enough but it also mean that you are not sincere enough about the job. Whenever you go for dropping a resume, be sure that it is written with highest priority and it is spotless. Now the resume may contain no mistake but needs to be specific about some qualities that the employers will be looking for. Now, usually the employers, after going through the first check, go for the second round. They try to look for the resume which describes the abilities that they will be looking for. Despite some specific issues mentioned in the job description, all resumes of MBA candidates must mention about the following capabilities-
Strong Leadership:
Most of the jobs that are for MBA candidates need leadership to direct others or even, for the starters to work in a team effectively. All companies who want to take MBA holders always look for the people who really have leadership. Now how do you tell them that you are efficient enough? Just telling in the MBA resume that you have leadership skill, isn't going to convince or impress the employers. You need to show them some proof. Mention one of the important incidents, where your leadership skill brought out something. Now, it will be even better if your situation matches with the employers' wanting. Even if you feel that it doesn't match don't hesitate to mention other events which expressed your leadership skill. It is better to write something than nothing. Remember one thing that you need to make them understand that you are capable of leading. It will better if there is someone who could recommend your leadership skill. As I have already told you, it is important that you have some proof. Only writing you are good at leading people isn't enough here.
High Communication Skill:
It is very common that business people must be communicative. The people who is not skillful at communication, is not going to help much in the business or even in the regular works. Now, if you only write in your resume that you are very communicative without giving any example or showing any outcome by using this skill, then the employers may instantly reject your resume. It is really important that you shortly elaborate about how your communication skill led to get you something. Try to give example of any work that proves that through your high communication skill you have achieved something. If you can convince the employers, the job is half done. It will be really helpful if you can get someone who can recommend about your effectiveness in communication.
Being Innovative:
The employers always want to appoint someone who can bring something new to their company. Nobody wants to hire a copycat. Remember, anyone could be a copycat. So, you need convince the employer in your resume that you are innovative. For convincing them, you can give examples of something that you have invented while going through your coursework or while working on some project works. Innovation is quality that can distinctively separate you from the other candidates. So, remember to shortly describe about your innovation in the MBA resume because even only this can take you to the next level.