It may seem like an overwhelming chore to sift through dozens of resumes of those seeking a top-level position with your company. The fact is, even after copious examination of these documents, it still can be a coin toss as to whether you have hired the best individual for the job. However there are ways to streamline the process while still being assured that you have made the best decision. It only requires the assistance of an employment agency or corporate recruiter.
Recruiter will take care of the time consuming tasks associated with reviewing applications, checking references and setting up interviews. These companies will also address more sensitive factors likebackground checks and drug testing. They have experience in reviewing potential candidates and will narrow the field down to only the most qualified applicants for the position. This way, you or your supervisor can have the time and attention to focus on training your new employee.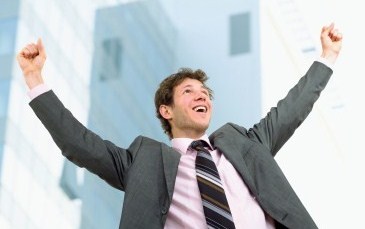 Involving a third party in the hiring process removes some of the emotions in this decision. If an applicant emerges that knows the supervisor (or worse, is a relative of a current employee!), the decision regarding who you should hire is taken away from those who may feel torn by a sense of commitment or friendship. Handing these choices off to a recruiter allows the best candidates to be put forth in roles that they are suited for. It means that you don't have to feel obligated to hire someone who may have less experience or skills, due to a prior relationship or connection.
Another advantage in working with an employment agency is that they have access to a lot of strong talent. For instance, a retail search firm that places individuals in executive sales or management positions will have candidates with competitive backgrounds and relevant experience. Many people seeking high-level jobs don't directly apply to a potential employer anymore. They work with recruiters to find a position. This eliminates a lot of time spent with organizations and employers that may not be well suited to the individual's goals and preferences. With a recruitment agency, your top candidates are pre-screened and vetted for you. This means that once you get to the interview process, these candidates are already well versed in the language of your company. This ensures that both partiesare a good fit for one another and that valuable resources won't be wasted in training and orienting individuals that will later quit their job. Recruiters also can be tireless when it comes to finding the right person for a position, even if the individual isn't currently working with the agency. These employment specialists are able to track down and find the perfect people to fill what might be a very specific management position.
Hiring a retail search firm, employment agency, or corporate recruiter makes good fiscal sense for your business. The Toronto-based firm Argentus offers a variety of contingent staffing solutions, from top-level management, to contract workers to what they deem "super temps." If you are in need of temporary or full-time staffing, visit the Argentus website to see what services they provide. If you want a find competitive job candidate who will make a strong impression on your company, contact a recruitment agency today.