An unlikely allegiance has been struck up between students, young professional and property investors.
Why? Because property investors like to make money and young people like to live in nice housing, but rarely can afford to do so. Investment in accommodation geared towards the student market has helped those on a budget secure better places to live, while investors are enjoying strong rental returns.
Watch the video to see an example of a new student property development built by Experience Invest.
We All Like Plenty of Living Space, Right?
In the UK, a lack of enough space is one of the main causes of dissatisfaction people explain in relation to their home.
This fact has been identified by research conducted by Riba (Royal Institute of British Architects) where 75% of respondents said they considered a lack of space a serious problem and 69% do not have space to keep their belongings.
This coupled with a shortage of housing in the UK is driving home owners and renters into smaller houses.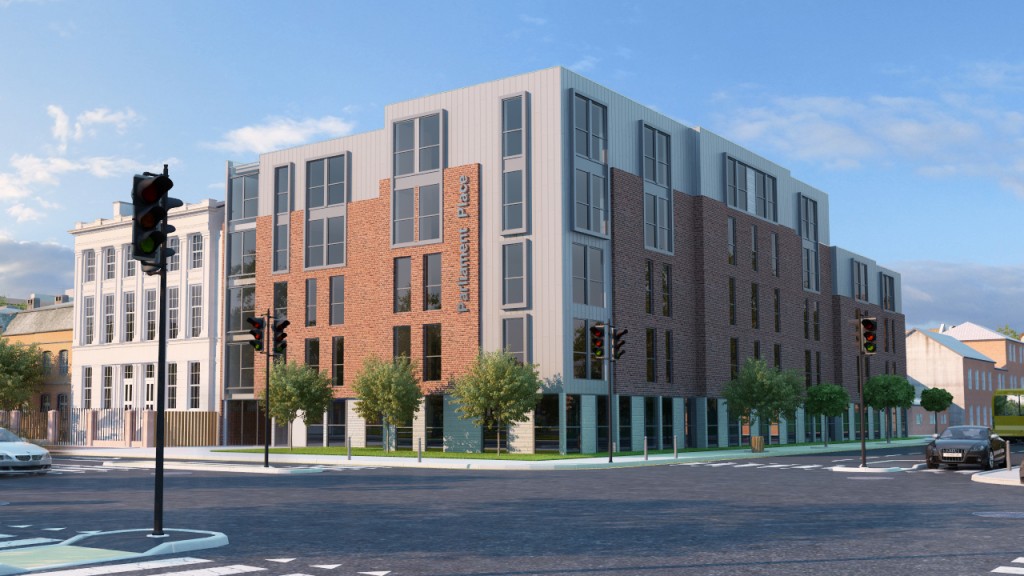 To Highlight this Housing Shortage consider this…
The UK's predicted house growth requirements is that an additional 230,000 potential households are created per year.
However research conducted by Knight Frank shows that in the year to April 2014 only 141,000 homes were built in the United Kingdom.
This combined with rising property and rental prices mean that many people in the UK have to compromise on their living standards.
Some of the people most affected by the housing shortage, and lack of living space, are people on low wages and tight budgets such as young professionals and students.
For young professionals and students, finding affording, modern and spacious property to live in is difficult to achieve.
Low Levels of Student Satisfaction
According to WhatUni, accommodation is the main thing of which students are dissatisfied with.
For this reason, a growing amount of students are staying in private sector housing rather than out of date halls of residence.
The National Union of Students has highlighted that more than 50% of all students in the United Kingdom are choosing to live in private sector housing rather than accommodation.
Purpose-built, modern accommodation with a range of facilities that include gyms, cinema rooms, and outdoor recreational and social facilities like table tennis, basketball courts and trendy lounges are now becoming the preferred accommodation of choice.
These new purpose-built developments have created a new property asset class for investors who can achieve higher than typical rental yields in this market.
Investment in the asset class in the UK has been growing strong for the past few years and is set to reach a record £5.5 billion in this year.
Satisfy the Demand of Both Students and Investors!
Experience Invest has launched a buy-to-let property investment in Liverpool.
The new development has been specifically designed to help satisfy the demand from both students and young professional for large, stylish accommodation in the city.
Parliament Place, Liverpool
Experience Invest's new development Parliament Place is strategically located just outside Liverpool's city centre and there are 2 large hospitals with over 1500 staff along with three universities within 1 mile radius.
Investors will receive higher than average yields and, as rental returns are assured for a pre-determined period of time, investors are safe in the knowledge that they will have a regular income.
Largest Studios on the Market
At 25m2, the studio apartments are some of the largest currently on the Liverpool market.
The stylish apartments will be delivered fully-furnished and will benefit from a wealth of facilities including communal living areas with a pool table, flat screen TVs and an on-site gym.
With licencing approved for both student and residential use, the apartments within Parliament Place will appeal to undergraduate, post graduate students, young professionals and key workers.
The Project Manager Dale Anderson told: that the is pleased to launch the latest student accommodation investment opportunity in Liverpool. The apartments will answer to the demand for good quality rental property.
There are only a limited number of rooms in Parliament Place. Investors are urged to act swiftly to ensure they do not miss out on this high yielding United Kingdom property investment.