Cruise ships are generally noted for their luxury, and are often seen as a significant part of the travelling experience, whereas aeroplanes are more of a means to an end in terms of getting from A to B as quickly and as centrally to the city as possible. Aeroplanes speediness and efficiency in travelling by air is very rarely accompanied by comfort, sophistication and space. Whereas travelling by sea gives you space, comfort and as much sophistication as you like, but comes at the cost of getting to your desired location quickly. Deciding which means of travel to use generally involves asking yourself which is more important to you- speed or luxury.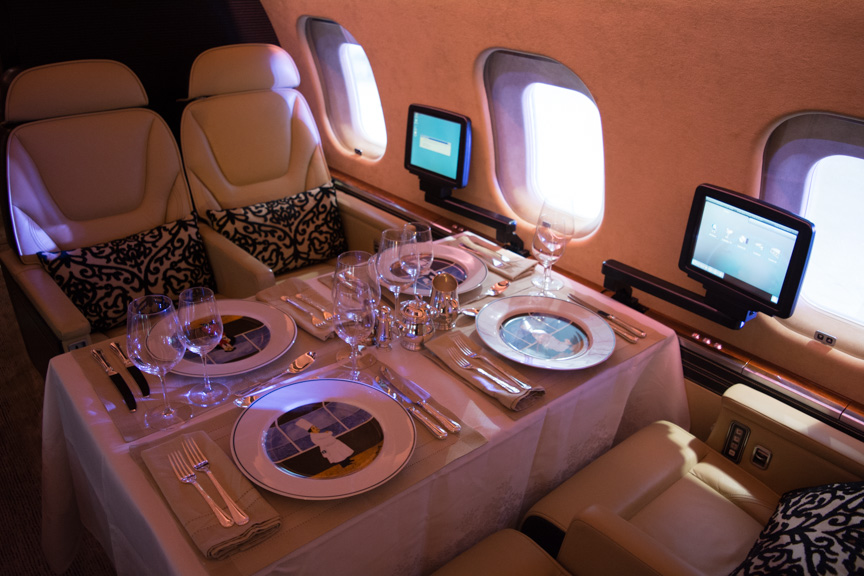 However, sacrificing one over the other is gradually becoming a thing of the past thanks to the new trend of 'air cruises'.  You won't have to specify that you want extra leg room in an aeroplane crammed full of 130 plus people because you'll also be flying with considerably fewer passengers. You will also be able to get up to go to the bar for a drink or a bite to eat, and even sleep on a bed rather than making futile attempts to sleep on a hard chair, only to be awoken by an accidental kick to the back of the chair by the passenger behind you! With fewer passengers, there is ample room for everyone to sleep on beds in comfort!
Since there will be a bar and other sources of relaxation and entertainment to enjoy on an air cruise, this means of travel will become part of the holiday experience, rather than just a vehicle for transport. Memories of the journey will be filled with luxury and excitement rather than just sitting in a cramped seat counting down the minutes or hours until you land.
Air cruises will be similar in convenience and personalised service to the private jets offered by Vista Jet, who pride themselves on tailoring their jet to the needs of their client.  For the business traveller, there will be considerably more room to spread out and work on a desk; and since it will stop as closely to the city centre as possible, you won't have to waste time and expenditure waiting for alternative transport to get you to the city, you'll be able to get to work, or to the tourist attractions, straightaway!