Keeping domestic appliances such as dishwashers, washing machines and refrigerators in excellent working condition is in every homeowner's best interests. These appliances aren't cheap to replace and when a new appliance is required, it suffices to say that it can put a real dent in one's finances.
For that reason and many more, including the convenience of having modern appliances that work properly, it's important to ensure your home appliances are kept in top condition by following the manufacturer's cleaning/maintenance instructions and having them checked and repaired promptly by an appliance repair specialist. In this article, we briefly touch upon the benefits of prompt repairs before looking at how to choose the right appliance repair company to repair your home appliances.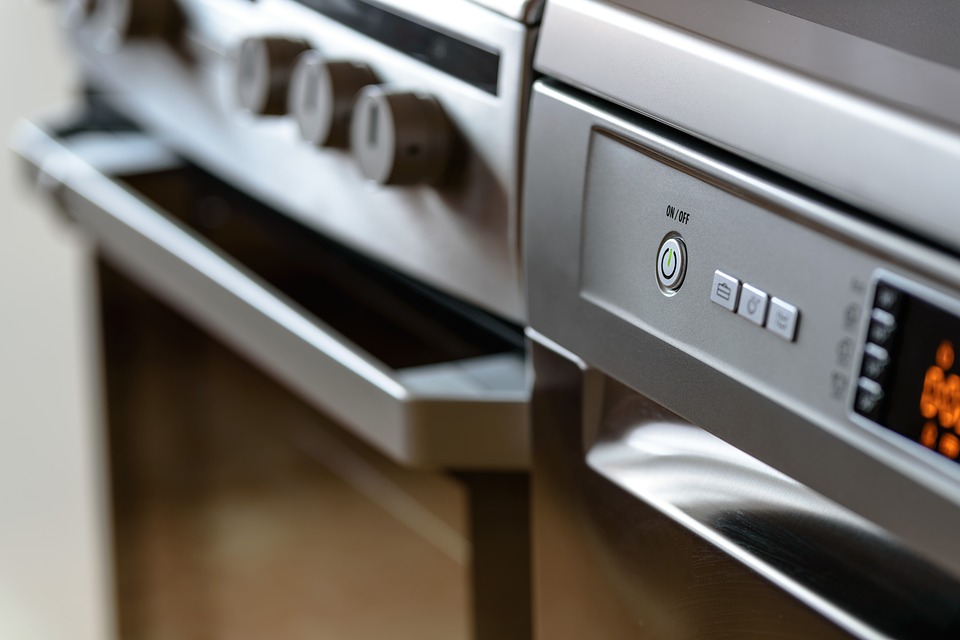 Why Repair Appliances Promptly?
When you postpone the repairs your appliances require to function efficiently, you're putting them at risk of further damage. For example, if you notice that your washing machine is making banging noises during the spin cycle and you continue to use it, you're placing greater pressure on the parts affected.
This increases the likelihood of a part breaking and requiring a replacement, plus it could also result in other parts and components sustaining damage as a result. If you don't have a home appliance repaired before using it again, you're increasing the likelihood that it will need to be replaced or that further, costlier repairs will be required.
Another reason why it's important to have domestic appliances repaired promptly is that they can become unsafe to use. This is especially true of kitchen appliances such as microwaves, ovens and stovetops, as these appliances can be very dangerous if they're not in good working condition. Accidents at home tend to happen in the kitchen more so than other areas, so if your kitchen appliances are unsafe for use, it puts you and your family at greater risk of accidents.
Choose the Right Company to Repair Your Home Appliances
Before you check on Thomson Local for domestic appliance repair services in your local area, you need to understand the qualities to look for in an appliance repair company. If you live in a large town or city, you'll find that you have many choices when you use an online business directory, so finding a reliable service provider that offers the services you need at honest prices may not be as simple as you initially thought.
To help you make sense of the many options that you're presented with, whether you use an online business directory or conduct a quick Google search to source a local service provider, consider the following factors:
Services – There's little point in contacting a local appliance repair company if they don't offer the services that you need, so make this the first thing that you look for when you access the website or business listing of an appliance repair company in your area.
And as you may have further need of their services in the future, it's also a smart move to check whether they provide repair services for the other appliances in your home. This way you'll have a service provider to assist you with your domestic appliance repair needs now and at a later date.
Experience – Where experience is concerned, consider not only the length of time that the company has been providing services in your area, but also their experience with appliances manufactured by that particular brand, for example, Bosch, Miele, Samsung or Whirlpool, to list some of the leading names in domestic appliances.
As you'll come to realise, some appliance repair companies specialise in certain brands, so by looking for a service provider that specialises in repairing that make, you're assured of a more specialised service. Many companies partner with leading manufacturers so their staff can receive dedicated training that empowers them to provide repair and maintenance services of a higher standard.
Insurance – Naturally, no appliance repair technician will deliberately destroy your home appliances, but it's still important to make sure that if anything goes wrong, you're covered by a comprehensive insurance policy. Your home and contents insurance policy may cover any accidental damage that occurs while an appliance repair company works on your domestic appliances but there's no reason why you should have to make a claim. This would raise your insurance premiums unnecessarily.
Price – Before discussing rates, first ask if they bill hourly or whether their charges are based on the nature of the work they provide and also ask about call-out fees. With online reviews and social media, most appliance repair companies know only too well just how important excellent customer service experiences are, so in most cases you'll find that the majority of service providers are quite upfront and honest about how much a job is going to cost. Most companies will happily provide potential customers with obligation free quotes so that they can ask for an estimate of the charges.
Reviews – If you can find online reviews (these can be found on dedicated customer review websites as well as leading online business directories) for the companies that you're looking at in your local area, make the most of them as they're an excellent means of getting a good understanding of what you can expect when you enlist the services of a local company that specialises in appliance repairs.
While some companies upload their own reviews, you'll generally find that the customer reviews on websites like these tend to be quite an accurate description of the experience you can expect, plus you can use social media, especially Facebook, to get an idea of their customer service standards.
In summary, properly maintaining your domestic appliances and keeping them in excellent working condition entails having them promptly inspected and repaired by an appliance repair technician. To source a reliable service provider, focus on services offered, experience, insurance and the price of their services. And lastly, don't forget to make the most of online customer reviews and social media posts to gain a good understanding of the customer service standards that you can expect.