School brand is an intangible positive image that should attract people to enrol children. Good brand can be achieved by informing public about sporting achievements and high-standard teaching methods. Unfortunately, many schools don't take structured approaches in developing their brand and they rely mostly on word of mouth. School brand won't prevail without concerted effort of teachers and administrators. Here are five ways schools could boost their image: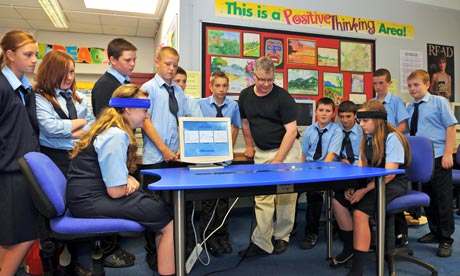 1. Get feedback from alumni:
It is highly advisable to conduct sessions with the alumni who have graduated from the school. As adults, they could have better intellectual capacity to share their thoughts about the strengths and challenges of the almameter. Alumni are also potential sources of new students and schools can ask about things to improve their educational capabilities. The improved quality in education should encourage alumni to enrol their children to the school.
Many of the alumni may have turned into skilled professionals, so schools could ask for suggestion on how to deal with the latest challenges in the educational field.
2. Provide information on educators' expertise:
Many administrators are ignorant about the importance of providing information of their teaching qualities. Schools can have effective teaching techniques that can enhance students academically. This allows them to compete well compared to other schools in the area. Schools could share information on this important detail to strengthen their brand. Teachers are invaluable assets in any school and it is important to put them in the forefront during the brand awareness campaign.
3. Maintain school website:
Websites are ideal ways to develop our brand and it can be used for various purposes. Alumni, administrators, teachers and existing students could use websites to interact with another. They can bring out new strategies and ideas. There should be an area where people could make conversation with one another to improve communication between them. Brand should be communicated and it is unlikely for schools that lack public relation effort could establish solid awareness.
School websites are affordable and easy to maintain. In fact, schools can assign students to maintain and update the website with latest developments.
4. Set up dedicated email address:
An effective way to create a branding is by using dedicated email address from specific servers. Schools could provide free email storage for all children. However, it is important to improve the security of the system to make sure that privacy is respected. Students should also be instructed to avoid irresponsible behaviours, such as flaming and spamming using school email address.
This service could also help the learning process. Teachers could send assignments to selected group of students through the school's email address. Students could also submit their homeworks to teachers' email address. This system should help to improve the school-wide coordination.
5. Release white papers:
Not just college and universities, schools could also release white papers. Their topic may be more generalized and less complex, but this indicates the school's contribution to the overall educational sector. Schools should require teachers to release white papers regularly that are published in the website.
The Author is an expert in professional seo services. And can be reached via his website for any business seo related information and questions.