When you hear people say 'I love my job' are you surprised? Do you feel that you could get more from your career? No one should be stuck in a job that they hate. After all, we all spend so much time at work; it makes sense to enjoy our careers and what we do. When it comes to finding work, it can be something of a disheartening experience.  You can often feel as though you are flitting from rubbish job to rubbish job. No one wants to feel this way.
With this in mind, it's time to take the bull by the horns. Or, take your job prospects by the helm. You don't have to stay in a job that you cannot stand. You can have your dream job. You can be one of those people who stand there and say 'I love my job!' What's more, you can mean it too.
It may feel as though you don't know where to start but luckily for you, this five step guide will tell you everything you need to know about finding your passion in life.
Step 1: Determine What You Enjoy
When it comes to finding divine inspiration, it's always best to ask yourself what you enjoy doing. Or to put into simple terms, what would you be if you didn't have bills and money was no object? If you could be anything and everything in the world, what would you do? Your answer may surprise you.
Okay, so you may not ever get to be a part of Miami Heat, but you could surprise yourself. Let's stick with our basketball and sports theme. You may want to be a NBA player. But, let's be honest, the chances of this are rather slim. So, would your passions lie in teaching sport? Could this be done as an out of school activity or as a gym teacher? Think carefully about what you enjoy and what you would do if money was no object and tailor your dream career accordingly.
See, it's easy when you know how.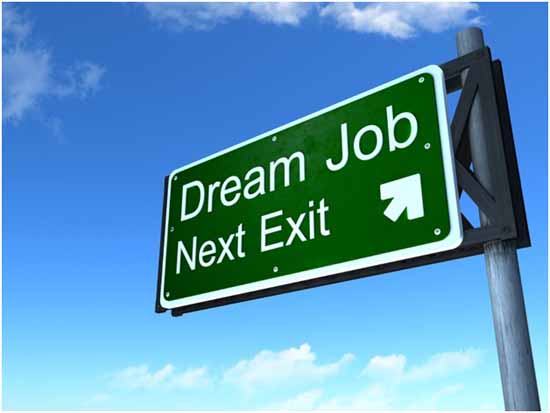 Step 2: Be Honest – What Are You Good At?
While it may be commonsensical to choose a career around things that you're passionate about, if you suck at sports, it may not be advisable to go into a sporting career. Finding your dream career is all about being realistic.
So, you need to find what you enjoy, but also what you're good at. While you may not be an amazing athlete, you could be a keen writer. Why not turn that passion into sports journalism? See, the theme continues, but the passion remains the same. Finding what you are good at, as well finding something that you enjoy is the key to your own personal success as well as helping you find your dream career path.
Step 3: Experience and Talking – The Path to Finding Your Dream Job
You may have a rose tinted view of your prospective dream role. With this comes a shallow view of how your day is going to be. It may be a good idea to go and talk to professionals within your prospective field and gage how their working day really is. You need to make sure that this is the right career path for you.
It may be wise to leave out personal questions such as salary and how much they earn. But, it can be a great way to gage their working day, typical duties and how hard they work. They may tell you about certifications that you have to achieve before you are allowed to enter that profession. Getting a feel for the 'real' working day, or getting a personalised view of a 'day in a life of' means that you can get a well-rounded view of your dream career.
Step 4: Job Hunt!
You may dream from your armchair of undertaking your dream job, but you also need to apply for these jobs. As your grandparents undoubtedly said "jobs don't grow on trees". It's time to put your new plan into action and start applying in earnest for jobs in your newly desired field. Go to agencies, take a look online. Candidates for jobs can use a wide range of online tools to help them with their job search. Resource Employment Staffing Solutions can also assist with your job search.