Compact cars are needed not only to car companies, but also ordinary buyers because as statistics shows they are popular especially with big city population. Now all over the world it is possible to observe a strong demand for mini-cars. The slogan of the current buyers is: why buy an expensive and voracious car if it is possible to buy cheaper and more economical instead!
Advantages of compact cars are evident. First of all, they have pretty modest size, which allows this this "baby" to find a suitable place in the parking lot, and makes it a lot easier to maneuver in urban environments.
Imagine you have a huge five-meter black business sedan. It is a real problem to park it will near the house, what's more, to find the free parking space near your office. The small size of compact cars makes it easy to move in dense city traffic. These autos do not need too much space to maneuver. They are able to pass even in such "bottlenecks" in which ordinary sedans or SUVs cannot drive. For a small car it is much easier to avoid traffic jams than for full-sized car and, even more so, a large SUVs.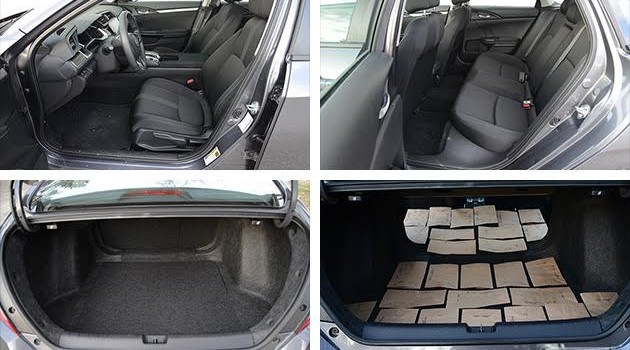 Another advantage of these bantam cars is under the hood, in particular it their engine. It goes without saying that their engine capacity enables these autos to consume a small amount of fuel. If you drive carefully, it is possible to keep within 5-6 liters of fuel per 100 kilometers unlike ,for instance, Chevrolet Camaro with its gutsy engine which consumes 8 liters correspondingly. Even with a modest engine capacity small cars are quite dynamic. These cars immediately respond when a driver pushes pedal to the metal. How can this be? The answer is in their small mass.
Such compact cars as Honda Civic, Mazda 3, Smart, Volkswagen Golf and others offer comfort for a very affordable price. Basically, the owner of the "small car" gets a pair of airbags, climate control, heating of mirrors, seats, automatic transmission and much more. That's really very good "filling".
One more indisputable advantage of these mini cars is that they are much cheaper to insure.
Nevertheless, there are certain drawbacks these small cars have.
The main drawback is limited in size salon. It is difficult for more than three people to get into the car. If both a driver and passengers are too tall or overweight, it will be pretty uncomfortable for them to enjoy the ride. That is why the compact cars are not popular with male drivers. Two main categories of drivers who opt for these cars are women and students.
Another minus is its small trunk. Alas, but you won't be able to store your cumbersome bags and suitcases in the trunk of your small car. As a rule, it is tiny, and its volume is rarely able to store something more than a small travel bag. In the best case, the driver can put into the trunk some purchase made in the grocery supermarket.
What's more, these cars are not suitable to drive on highways.
To sum up, it's necessary to say that compact cars are perfectly adapted to urban use. In urban conditions they can show their diversity and their merits despite existing shortcomings. Anyway, even if you are thinking about buying a car to drive in the city environment and have already managed to find great deals on BMW 320i or other expensive sedan, it is worth considering compact cars because they suit the best in the big city. You won't regret.