Of late, following trends over the past few years, government jobs in banks have been enormously popularized and are in huge demand due to high degree of job security, lucrative salaries, an exciting career potential and growth opportunities offered by banks. As the wheel of time continues to circle, the executive employees in banks retire and hundreds of vacancies are created each year. This provides a scope for hiring new energized youth and introducing them to a world of opportunities.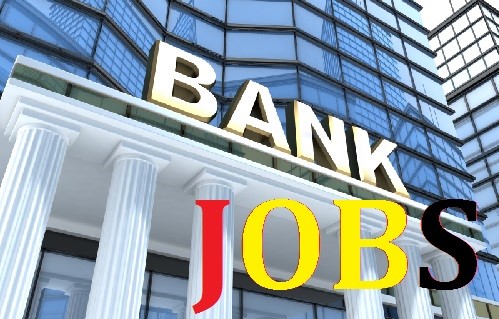 The Question Paper-
Mainly the areas questioned on include-
Reasoning-
This basic arena is required to be built on if applying for such a job. Reasoning skills are a test of a person's aptitude towards solving the questions.
Quantitative aptitude and numerical reasoning-
Of course bank is all about numbers. Hence this is an important questioning zone a candidate must be aware of. Mathematical reasoning must be enhanced by regular problem solving before appearing for a bank exam.
English
The language exam needs to be cleared. Basic sound grammar and language skills are put to test. A certain degree of control over English is a requirement.
General awareness
An unaware man is most dangerous. Hence, a general awareness of on-going affairs and good general knowledge is a pre-requisite for candidates taking the exam.
Computer knowledge
In this age of rampant technology, even banking has gone virtual. With various banking strategies being developed and made available online, it is of utmost importance that the individual applying for the job has at least some basic knowledge of the computer system.
How to Prepare for Bank Exams-
Preparing early gives an individual a one up when it comes to entrance exams. Time is vital and constantly running out. Hence an early start can pave a comparatively easier way out for aspirants.
Outsourcing Information-
Previous exam takers' experiences and questions can help one majorly in their preparation. While regular reading is beneficial, so is smart study. Understanding the pattern of the exam and devoting time correctly to the stressed on areas can help one ace these examinations. Question trends and yearly cut-offs help form an idea about the requisites of bank exams.
Self-study vs. coaching institutes-
A strong hold over the aforementioned topics is vital for any person appearing for the assessment. While in depth study by oneself is fruitful,many coaching centres have been putting their best foot forward in aiding candidates in cracking the competitive entrance exams for bank jobsandother specific exams. Such organized efforts offer extensive preparing cum-direction program which cover all the phases of competitive exams including personality test interview. Thus, these institutes prepare exam takers for the aggressive competition lying ahead in their path to realizing their career goals. The capital is a perfect example, with millions of institutes sprung up to help aspiring candidates, a bank coaching centre in Rohini, Gurgaon and the surrounding NCR region also not being uncommon.