Clothes can make an instant impression, and while it is important for all people to be well-dressed, it is absolutely necessary for entrepreneurs to do so. That's because business owners are an extension of their own brand and the way they dress and carry themselves sets the tone for how they'll be perceived by investors, vendors, clients, customers and employees!
So if you're an entrepreneur, don't let anything get in your way of dressing impeccably every day. Sure, you might have to think about your budget, but dressing like an entrepreneur is possible without having to spend a lot of money.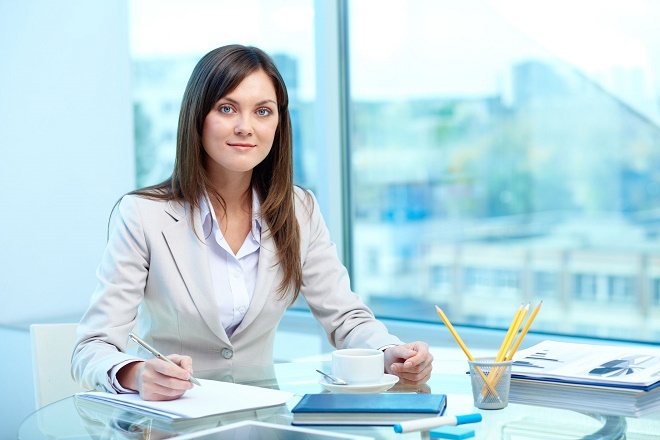 If you're ready to find out how, read on for 5 budget dressing tips for entrepreneurs!
Start Small
If you have to build your wardrobe from scratch, make sure you go slow. You don't need to buy different suits for each day complete with dress shirts and ties to go with each one of them! Select clothes depending on the dress code that you've established in your office and buy yourself a complete formal outfit for business meetings.
Do notice what others are wearing when you're networking or meeting investors. Doing so will help you buy the right clothes and dress better for future events!
Work with What You Have
Working with what you have is sure to save you a lot of money. For example, if you have shoes that are slightly worn out but can be brightened up by a cobbler, put off buying a new pair for a while. Also consider wearing your faded t-shirts or camisoles as inner layers!
That being said, assess all the items in your wardrobe and set aside ones that you can wear and feel confident in. Do away with items you're never going to use so as to make space for new items you buy and also to store all your clothes, shoes and accessories in an easy and organized manner.
Learn to mix and match clothes well so you don't end up wearing the same outfit over and over again. Make outfits look unique each time by pairing them with different shoes or accessories- women can wear their hair and makeup in various ways too!
Stock up on the Essentials
Having certain essentials in your wardrobe will make pairing clothes a breeze, and thus help you dress better. Here are some essentials you should stock up on.
For Men
1-2 complete business suits in versatile colors like grey and navy
A couple of blazers in colors like grey, navy and beige and made of lighter fabrics so that they can be worn year-round
2-3 pairs of dress trousers in colors that match well with your blazers
A pair or two of dark wash jeans
1-2 crisp white dress shirts
2-3 dress shirts in colors that go well with your trousers and blazers
2-3 ties in varied colors and patterns
A pair each of classic black and brown shoes
A black and a brown leather belt
A good watch
Accessories like cufflinks, tie bars and pocket squares to bring the whole outfit together
A leather messenger bag or briefcase in black or brown
For Women
A couple of pant and skirt suits in neutral colors
A couple of jackets and blazers
1-2 dress pants in cuts that suit your body type
A pair or two of dark wash jeans
1-2 pencil skirts in different colors and lengths
A handful of blouses in solid colors or simple prints
A couple of structured dresses in classic silhouettes- think A-line dresses or sheath dresses
A couple of flats, heels and boots in neutral or bright colors
2-3 quality tights and stockings
Accessories like earrings, watches, bracelets and chains
2-3 leather handbags in neutral or bright colors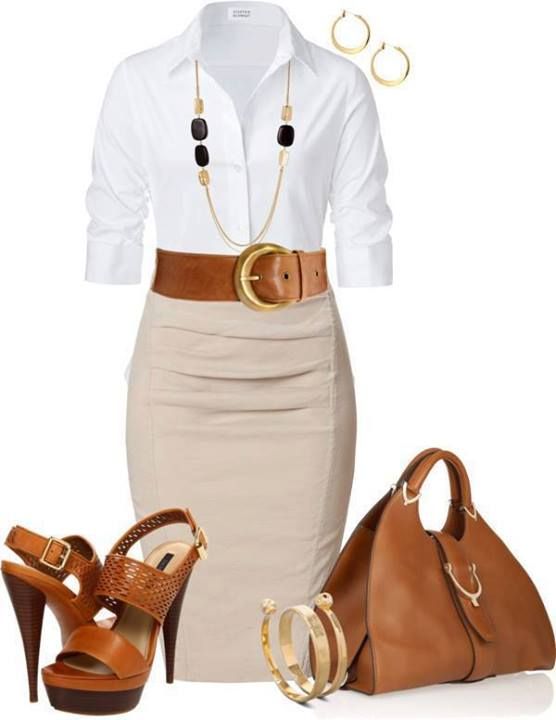 Shop Right
If you need to buy new clothes, keep these tips in mind before you head out to shop:
Make a list of all items you need to buy considering what you already have in your closet. Stick to buying items in colors and prints that will go with your existing wardrobe.
Always try on clothes before buying to get the perfect fit. If buying clothes, especially suits online, get your measurements right beforehand. If you can't find the perfect fit, get your clothes altered or tailored.
Compare prices at different stores and on websites to see where you can get items for the lowest price. Do check out clearance sections too as you might find something good at a bargain price!
Subscribe to store newsletters so you're notified about discounts.
Stay Well-Groomed
Wearing nice clothes alone won't help you look good; you'll also have to spend time grooming yourself well. Here are some tips you could use:
Shower, and brush and floss teeth every day to keep away odors and bad breath.
Keep nails trimmed and get a manicure and/or pedicure done regularly.
Eat healthy and drink enough water throughout the day to keep your skin looking radiant and healthy.
Use shampoos, soaps and lotions that suit your skin type- there are lots of freebies that you can avail online and see what works for your skin!
Get yourself a haircut that flatters your face and is easy to maintain.
For Men: If sporting facial hair, trim regularly to look neat and tidy. Stick to the clean-shaven look if you have sparse facial hair. Do remember to trim ear and nose hair!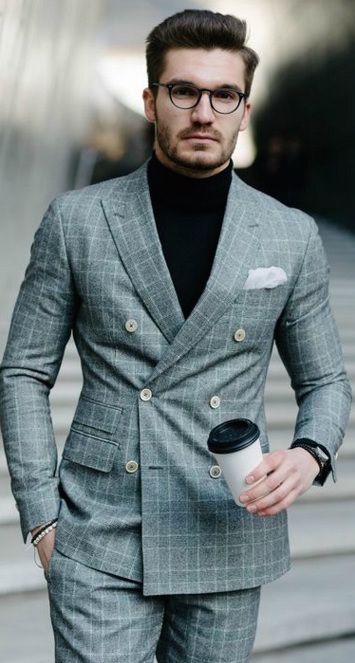 Conclusion
Now that you've read the tips given here, you needn't worry about breaking the bank to look every bit the entrepreneur that you are! So get started on implementing these tips right away!
Author bio:
Ann Neal is a writer with a keen interest in parenting, business, frugal living, travel and lifestyle topics. She is passionate about music and loves to play guitar in her free time with her cute pooch listening quietly ;). Tweet her: @Ann_G_Neal