What is an invoice? In simple words, this is a piece of paper speaking of financial transactions between two parties – one receives the payment and the other pays. This can be in the form of papers sent by suppliers or it can be electronic invoices, received via email. The details included in an invoice are address, terms and conditions, discounts, deadlines and so on. This is the basic features of all the bills that are exchanged. However, that is not all because invoices play a significant function in business advancement. In large companies, this is an important piece of information connected to buying, accounting, treasury and supply chain process, which ultimately determine business strategies.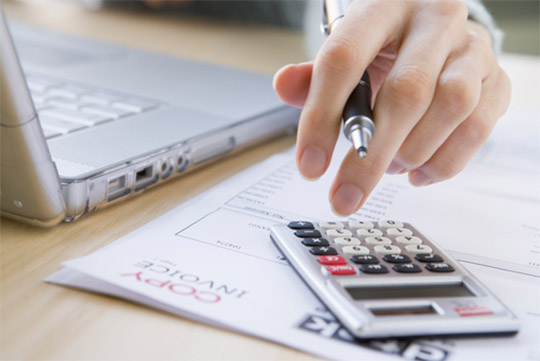 Shift from Paper to E-invoicing
The world of business has seen a massive transformation from manual handling of tasks to technology dependency. The billing structure of enterprises is no exception. It used to be in paper-form in the past. The accounting department had to juggle huge number of invoices, especially at the end of the month, to pay off the vendors. Errors were impossible to avoid which affected the brand image of companies. Realizing this issue, the world of technology gifted the accounting sector with the invoicing software that minimizes errors and helps to handle any amount of bills and in any format.
This paradigm shift helped the accounts department of any organization to work in a more systematic manner. The real-time visibility offers a clear understanding about the financial position of a company through excellent reporting structures. It further helps the company's thought leaders to take decisions fast.
Before the inception of the e-invoicing system, most of the companies found it really hard to keep a track of the actual receipt of invoices. There were approval issues and keeping track of a specific one was almost difficult from the huge set of paper bills. E-invoicing came as a rescuer to maintain a link and track all the transactions. So, there is no wastage of time and money and no chance of missing payment or making a double payment, as everything is now under control. The accounts department can work in coordination with the rest of the departments in the company.
Business Savings
There is no doubt that digitized version of accounts payable system has helped businesses to analyze the nature of their savings. For instance, in the year 2014, almost 170 billion invoices were exchanged out of which 26 billion invoices were sent electronically. Another American Institute of CPAs report states that in a billion dollar company, a single employee deals with 12,500 invoices annually. What if all these invoices were handled manually? Can you imagine the amount of loss a business could have sustained because of manual flaws and labor?
An electronic accounts payable option can streamline this entire 'disorder' and it can save $40,000 per year! Now, isn't it a large amount for any business to lose? Of course, because you are saving nearly 60 to 80 percent over traditional paper-based systems. Though Aberdeen Research states that 75 percent of businesses are still using the old method, soon businesses will understand the importance of e-invoicing and will integrate it into their system.
In a few years, integration of software for electronic invoices will be mandatory in the USA, because the US Treasury Department has declared that if this is not installed by 2018, any business dealing will be declared null and void. Hence, if a business is thinking about keeping a note on its spending analytics then implementation of this process is unavoidable. From eliminating the errors of manual entry to minimizing transaction risks, e-invoicing offers an array of advantages to businesses of any size. Management strategies of a company become much more streamlined as financial information is visible without any discrepancies.