How do I go about evaluating my employee?
Should I go stringent, or rather take it in a lenient way?
Being a team leader heading an able workforce, these questions are natural to boggle your mind. When gauging your worker for a periodic performance review, a pay raise or a promotion, you need to have a checklist to keep things on the right track. The discussion to follow will elucidate some tips that will definitely make it a cakewalk for you. Scanning the article won't help, so devote a fair share of your time and go through it carefully!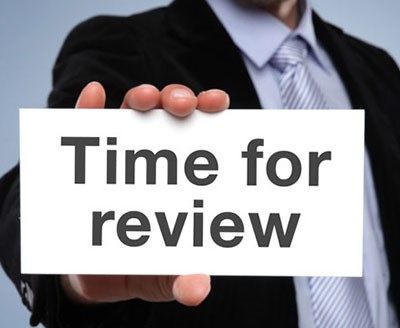 Try and Keep The Discussion Candid
Things often fester if you keep the discussion on a one-way track. Yes, surely this is the time for you to present your perception on the employee's performance, but it just might be the right opportunity to find his views on how things have gone so far, as well.
You can always encourage them to discuss regarding the changes they think will increase work efficacy and keep them motivated during every working hour. Ask about the support required for them to score targets efficiently. If nothing it will make the whole process smoother.
Adapt The 'Coin Approach'
As deceptive as it may sound, the 'coin approach' has proven to be an effective tool to gauge performance in vivid work environments. You draw an analogy between the both sides of a coin and the essential metrics pertaining to a worker's performance balanced by their counterparts.
In simple language, just like both sides of a coin are alike, you've to find the right mix of parameters balanced by their right fit. For instance, an employee holding a sales profile should be evaluated by measuring revenue as well as the individual profit margins.
Don't Hesitate From Praising Wherever Necessary
As perceived by majority of the professional world, performance reviews are a time to recognize outstanding employee performance with attractive benefits and bonuses. Howsoever your employee may have performed, there must be certain areas in which he deserves to get praised. Keep in mind that this might be the moment to make or break his morale. So instead of going blunt, show some compassion and motivate the worker for better results.
Things You Should  Judge Him Over
Initiative: See for yourself, whether or not the employee shows ambition in the job profile. Ask questions like, does he take initiative to improve the process, product or overall work environment?
Punctuality: Being a regular attendee at work vouches for the fact that the chap is quite serious and dedicated regarding his work. Also observe, the kind of impact your employee's attendance has made on rest of the workforce.
Attitude: What's the employee's attitude towards work, towards peers and towards you? Quite imperative to know, considering the fact that it will surely affect your organization's work productivity in the long run.
Level of Knowledge and Quality of Work: It's significant to evaluate him on the basis of the knowledge he possesses and what he has demonstrated to achieve better results. In addition to this, the kind of feedback you get regarding the quality of work presented by the employee might be a crucial parameter too. In short, it's the blend of these which you should be looking for.
Is he a 'Team Player'? : You might draw judgment over the factor by observing the employees willingness to pitch in, when any of the other members required assistance. Think twice, because being a team player is the foremost pre-requisite of accomplishing targets and team performance.
The points to consider are in heaps, but the final pick is yours to make. Without letting any presumptions hover above your head, make decisions that are right. You will definitely be just.