One of the biggest mistakes that businesses make today is that they delay partnering up with a third-party IT support company or they resist changing to a new IT support partner when they should. The thought of changing your current IT support structure can be daunting particularly because of how important it is to ensure that your information is secure, that everyone can access his or her emails and online calendars, and that your website does not suffer any substantial downtime.  But if you are suffering from any of the following, it may mean that it is time to find a better IT support company.
You've Already Thought about Switching
If you are already thinking about switching to a new IT partner, there must be a reason for it.  Take some time to sit down and write out the reasons why you are thinking of switching and the negative effects which your current IT support crew may be having on your business.  Chances are you will quickly be able to uncover the reason why you want to switch and the reasons why you should switch as soon as possible.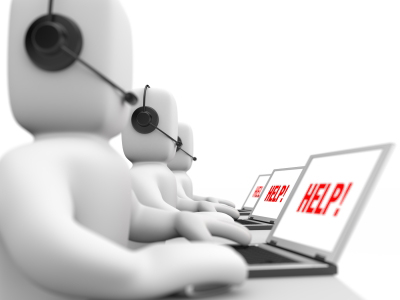 The Company Is Not Communicating With You
Communication is incredibly important, and the company which provides you with IT support in Sydney or anywhere else in Australia should make a point of being in constant contact with you.  The company should ideally:
Be available (or respond quickly) when you make a phone call or send an email.
Schedule regular meetings with you to update you on progress, problems, etc.
Alert you of any issues as soon as they become apparent to them.
If you find yourself playing phone tag with the company or are receiving poor responses from them, it is certainly time to move.
The Company Has Not Asked You about Your Business Goals
IT support companies are there for one reason and that reason is to support your business.  In order to do so, they need to have a good understanding of your business goals so that they can come up with creative ways for how you can achieve them.
When you first meet with an IT company, it is likely that they will have asked you about your goals.  But as months and years go on, those goals may very well change and the goals that you may fail to relay to the IT support company.  These companies need to make a point of staying updated about your business goals so that they can create the best strategies to protect, serve, and scale your business as you move forward.
You Face Lengthy Delays for Fixes
In today's world, you should not be left waiting days for something to be fixed in your office.  When a problem occurs, it should be managed immediately even if that management includes a temporary 'band-aid' on the solution, which will still allow you to work while a better solution is being worked on.
The Company Is Not Meeting Their SLAs
You and your IT support company should have a service-level agreement (SLA) included in your contract.  If you find that the company is no longer meeting their SLAs, then that is a clear indication that you have outgrown your IT partner.