Fantasy sports is a rapidly growing industry. It's growing that quickly that it's having a genuine effect on American sporting culture as a whole. People are regularly glued to their mobile devices and laptops monitoring form and statistics in order to make the right decision when it comes to their draft picks, trades and team selection. Go back 10 years and this didn't happen.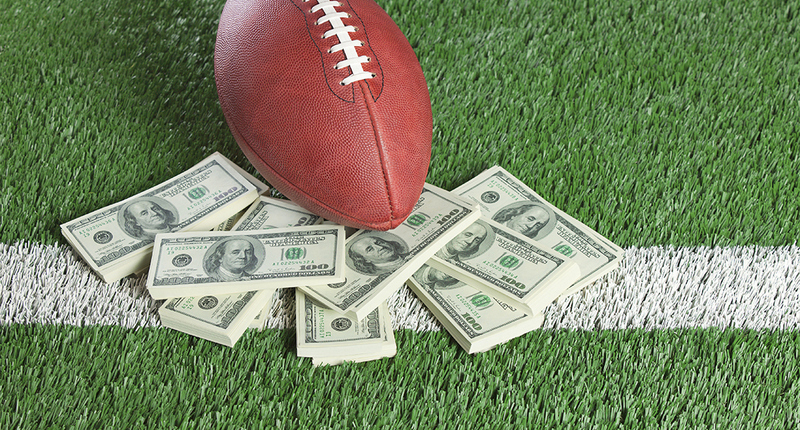 Fantasy Sports Betting
The legalities of gaming in the US have been well documented over recent times, but do they have a major impact on the fantasy sports industry? It's easy to assume that the fact that much online gambling is in the US is prohibited means that betting fantasy sports is outlawed, but that's not the case.
Playing fantasy sports for money is legal by federal law in the United States, and Canada. While games such as online poker and roulette are perceived as games of luck, daily fantasy sports are, according to federal law, a game of skill and they are therefore not gambling. The law declaring fantasy sports are legal was first introduced in 1999 and the last action on it took place in 2006.
Daily Fantasy Sports
Daily fantasy sports are extremely hot right now. In traditional fantasy sports players build a team of professional athletes from a particular league or competition while remaining under a salary cap to compete over the course of a whole season. The difference with daily fantasy sports is quite clear from the name; they're are an accelerated version of traditional fantasy sports that are conducted over short-term periods, such as a week or single day, rather than across an entire season.
The introduction of daily fantasy sports opened it up to a whole new market of people; people who don't feel they have either the time or patience to commit to a whole seasons worth of being interested.
The Impact of Technology
Developments in technology have allowed us to be connected pretty much all of the time; and this is a he benefit for fantasy sports. The way we live our lives now we expect to be able to do everything from our mobile devices. In a world such as this it's unlikely that people would be routinely loading up their desktops in order to partake in fantasy sports. However, due to the facts that our devices can now facilitate easy to use apps that give us the platform to easily manage our fantasy sports teams; means that we're more than willing to participate.
How Big Will Fantasy Sports Become in the US?
It's clear that fantasy sports have already made huge waves in the US, but the extent of how popular they will become is yet to be seen. They already hold a large place in the online gambling world, and although the fantasy 'gambling' market is dwarfed by the real gambling markets there is a chance that going forward the gap between them will become significantly smaller.