Overview
The compact sedan segment in India has seen a lot of competition in the recent times due to the entry of newer cars. Almost all the makers have concentrated on this ever-growing segment of Indian passenger car market, and have launched their own product in this segment. Although Tata Motors had started the concept of compact sedan, it was other companies like Maruti and Honda, which had ruled this segment for long. However, with the entry of cars like Hyundai Xcent and Tata Zest, things could change a bit in favour of these makers too.
Comparison
Although Tata cars of the past were very bland looking and highly uninspiring in design and style, the Tata Zest is exactly the opposite. This new car is very appealing and elegant to look at. The segment leaders like Amaze and Dzire will definitely have a tough fight ahead for their place in this segment.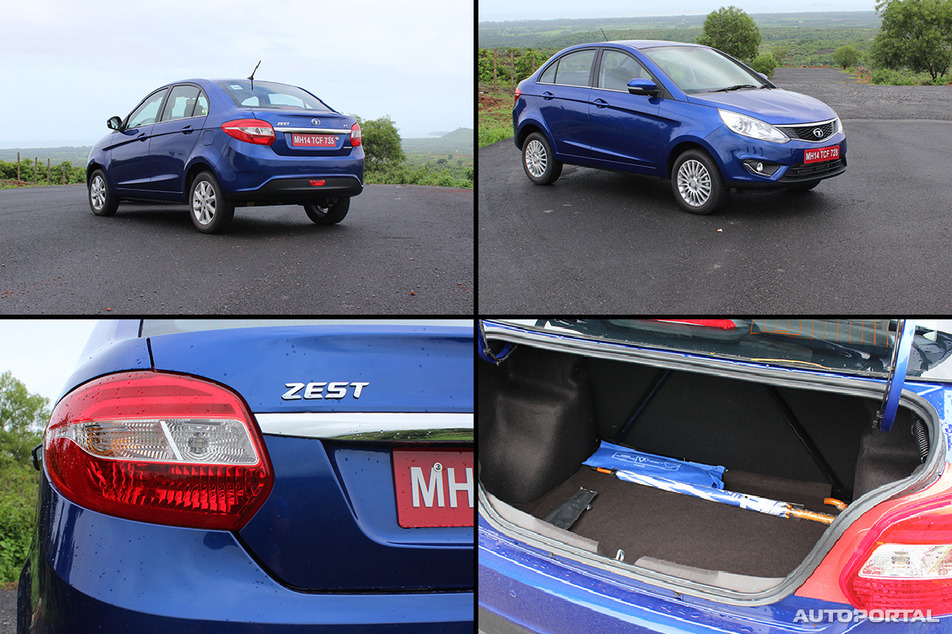 Here is a comparative analysis of Tata Zest vis-à-vis the Maruti Suzuki Dzire.
Exterior – On the exterior, the DZire and Zest have trimmed rears, which give these cars a less balanced look from the rear. This awkward design has blown the proportion out of order and has resulted in lower boot space. Even so, the Zest fares better in this parameter as it offers a better design and boot space of 390 liters as compared to the 320 liters of the DZire.
Interiors – When it comes to the interiors, the Dzire is the clear winner, as its cabin is well made and the instrument panel is chunky.  The interiors of the Tata Zest, is plainly attractive with nothing fancier. However, the quality of the materials used is excellent in case of Zest.
Engine – The Zest runs on a brand-new, 1193 cc, four-cylinder 1.2 Revotron turbocharged engine that generates 89 bhp of power. In contrast, the DZire has a 1197 cc, four-cylinder  1.2 VTT ZXi petrol engine, which can generate a maximum power of 86 bhp. Both the Zest and DZire has evenly matched suspension features too, with the slightest edge to the Dzire. Both the engines are mated to a five-speed manual gearbox. However, the Zest offers AMT option in the diesel variant too.
Cost – The base prices of both cars are – Maruti DZire INR 485162/ and Tata Zest INR 550000/- Price in india. The DZire is cheaper than the Zest. Moreover, the after sales services of Maruti are far better than that of Tata Motors.
Mileage – Both the Zest and DZire offer mileages in the range of 22 kmpl.
Verdict
In short, both the cars seem to be evenly matched in almost all parameters. However, the DZire holds a huge edge in terms of initial cost and the after sale services.
If you are looking to buy used cars in india than visit us : http://autoportal.com/usedcars/