When you're managing a team you always need to keep one eye on the future. A group that's contributing a huge amount to the business today could be left behind tomorrow if they're not up to speed on the new technological developments in their niche.
If your business brings in a new system or way of working and your team isn't confident with it, their relevancy will vanish and you'll suddenly find your star team under siege with nothing you can do to defend them. This is bad news for everyone involved, from your employees, to you, to the business at large which loses some of its best expertise for an easily avoidable reason.
If you want to make sure you're getting the best out of teaching your team at work there are a few simple guidelines to follow.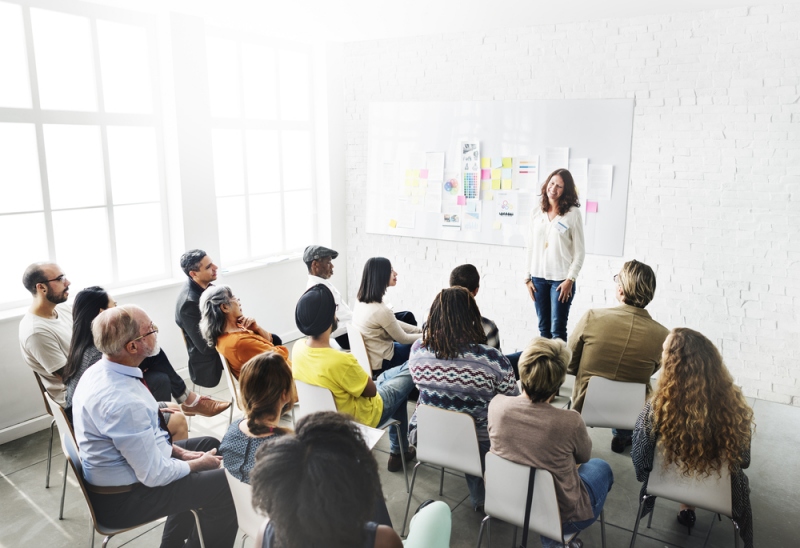 Be Proportionate
Look at the size of the job in front of you. If you just want to make sure your team is up to date on the new company intranet, HR will welcome your queries and likely be happy to drop by and give you a reminder.
On the other hand, if you've switched to a new CRM system that no one on your team is familiar with, this represents a serious setback and it's worth scheduling some significant training sessions to get your team back on top.
Recognising the difference in priorities here is the key to making sure you get the most out of your resources: overreacting to a small change early in the year could leave you unable to do some training you really need later on and leave you at a real disadvantage.
Resources
Training in a new platform, system or programme needs some facilities you may not have to hand. You need to be able to accommodate everyone that needs training, with the IT facilities for them all, plus display for training materials, all in a good configuration for a workshop of lesson: your office is laid out to maximise productivity not learning.
Fortunately, London training room hire is a competitive field and with a bit of research you should be able to find somewhere to meet your needs.
Experts
Finally, you need an instructor who's adept with the new system your team is trying to get to grips with. If you have an expert on your team who's familiar with the incoming changes, they could make a good trainer – but sometimes experts don't make the best communicators. Make sure you chose someone who can get the most out of a training session.
If there's no one suitable already in the business, try going to the people supplying the software you're working with. They'll often be able to supply training materials. Even if they can only train one person, they can then take the lead on making sure your team knows how to get the most out of your new system and make sure they stay at peak performance.