Variety is the spice of life and what could be a better way of spicing up your life by changing the looks of your home whenever you feel like? You can change the setting of your interiors to give it a refreshing look by replacing your furniture with a fresh lot that can be taken on hire. Lounge Appeal – San Diego Furniture Rental offers furniture on rental for domestic use and also for different occasions – weddings, corporate events, theme parties or any other events. But did you know that your decision to hire furniture is actually an eco-friendly measure that you are taking? There are several reasons how this can happen.
Hiring Aids Recycling
Whatever may be the reason for changing your home furniture, whether it has become too old or the looks have become stale to your eyes or you want a complete makeover of the indoors of your home, the result of discarding old furniture is not a very pleasant one. Whenever you discard your old furniture it adds to the woes of the environment. The discarded furniture will make its way to landfills that are already teeming under the pressure of clogging or will find a place on the streets only to increase pollution. Rental furniture are re-usable commodities and do not add to the problem of over-crowded landfill areas. When you decide to rent furniture, you are actually contributing to the environment by lowering the pollution load.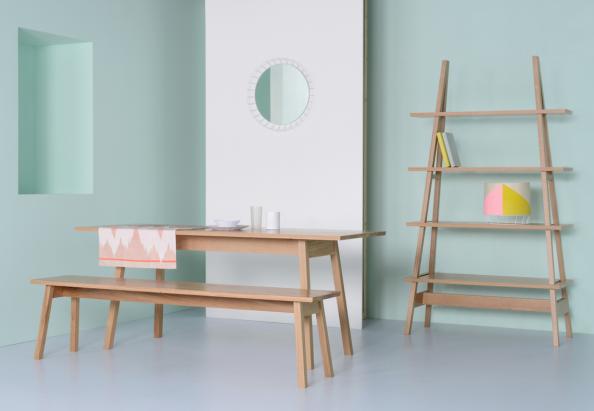 Sustainable Materials
Recycled materials or materials like bamboo that can be easily replenished are used by furniture rental companies to make their furniture. They source it from reliable suppliers that are authentic in maintaining quality. Durability is considered when making these furniture so that chances of frequently dumping these in landfills are reduced. Furniture rental companies source their furniture from responsible sources that use energy efficient, low waste producing methods for furniture making. Since these companies operate within short distances, the carbon footprints arising out of the mode of delivery is substantially reduced.
Enormous Range
Sofas, chairs, benches, ottomans, tables and even tents and platforms are available on hire for setting up at homes or events. The range is so wide that there is the fear of being spoilt with choices. Each of these categories have several models made from different materials and comes in a variety of shapes, sizes and colors that makes it easy for you to select the set of your choice. No matter what kind of interiors you might have, there is always something for you to choose from. From classical styles to rustic modernity, from geometric elegance to fluorescent looks, you get what you are looking for whether for indoor or outdoor use.
Hiring furniture from Lounge Appeal – San Diego Furniture Rental is like grooming the looks of your house often in different ways. You can either change the complete set or change any single unit to be replaced by another unit of a different type. There is no minimum period for hiring and you can change whenever you want. This can be your way of adding variety to life as well as contributing to the environmental cause.