Financial institutions, today, need to take care of numerous aspects to cater to customers' demands. Customers have different requirements owing to technological advancements bringing about a change in the way transactions take place. If you are operating a financial institution and know about the daily operations of such an organization, it is likely that you are aware of the importance of ATM services. Now, while ATM solutions are extremely essential, providing the same is often a little costly. The good news is that there are several ATM services providing companies today with which you can not only outsource the service but also get involved in profitable ATM reseller programs.
Does this sound confusing or perhaps a little unreliable? Well, then you need to take a glance at the following reasons that would explain why considering outsourcing is a good option.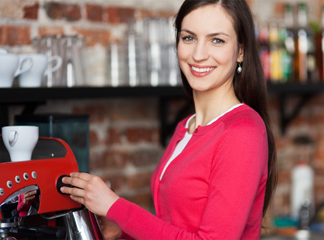 Reduced Operating Costs
ATM management, as a whole, is a huge task comprising several activities that demand thorough scrutiny, a lot of efforts and a significant amount of time. As such, outsourcing the solution is a cost saving option. This is because ATM management companies are solely focussed on ATMs, banks and credit unions, which ensure that your collective buying power is much more than any standard financial institution. Therefore, financial institutions can not only reduce operating costs but also expect best-in-class services in return for an affordable monthly fee.
Better Utilization of Resources on Other Tasks
Providing ATM services necessitates the resources of your organization to focus on so many other functions such as EMV, PCI security standards, Windows 7 migration, software integration and so on. This implies that the resources are left with very less time when it comes to focusing on essential solution areas. Tasks such as developing mobile applications and working with trendy and sophisticated banking tools demand greater efforts and constant attention. This is where ATM outsourcing helps preserve the energy of your resources and direct them to programs that attract potential accountholders. A reliable service provider will take care of everything be that the frequent ATM upgrades or labor requirements to make sure that you sit back and relax while the ATM functions smoothly.
Reliable Customer Service
An ATM solution is a financial service for which customer services play a big role. Now, people involved with the operations of a financial organization know it well that the inability to satisfy customers' demands simply leads to failure. When you outsource the ATM service to a reputed provider, the responsibility of ensuring good customer service lies with the provider. The time and resource can be used on other important functions as a result.
Regulatory Compliance Handled Well
By outsourcing the ATM services, you relieve your financial organization from the responsibility of abiding by regulatory compliance in matters related to ATM security and fraud protection. With a good number of fraud cases reported every year in America, prominent ATM services take maximum care to manage all regulatory compliances.
Easy Access to ATM Capabilities
If you are lucky enough to outsource the ATM services to a leading ATM management company, you can get easy access to some world-class ATM capabilities and related solutions. These include ATM transaction processing and reconciliation, maintenance alerts, vault cash forecasting and management, surcharge-free network access and state-of-the-art ATM marketing. Developing the access to these tools in-house is expensive while outsourcing can be done at a fraction of that cost.
Placing your ATMs in the hands of experts in an outsourcing agreement that can relieve you of the stress of upgrading your ATMs, save you time and money, and help you keep your team focused on growing your operations.