If you're anything like me, you will loathe to indulge in the mind-numbing world of user interfaces, and don't want to be left behind amidst your tech savvy contemporaries who seem to have it all figured outby building their online shopping stores. Having to navigate through the Internet for ways to make yourself known can be quite daunting. It would help if there were a Do-It-Yourself guide or a Build-Your-Own-Website for Dummies handbook, wouldn't it?
Fortunately for us, the technologically challenged lot, there is something that is even better. WixStores, the e-commerce store builder from Wix.com, gives small business owners and individuals a voice with which they can communicate with their customers through an easy-to-build e-commerce store. WixStores is designed to spoil you with its incredibly easy features and seamless scrolling. Offeringa comprehensive user interface, you can view each section of your e-commerce store and make changes accordingly. With thousands of templates from hundreds of categories to choose from, making an e-commerce store has never been so easy.
The first thing you have to do is create an account on Wix.com after which you will have to select the most appropriate package. Your choices are the yearly or monthly VIP or eCommerce plans.Once you've done that, you're already halfway to your very own e-commerce store. WixStores offers a variety of categories you can choose from. So, whether it's a restaurant you wish to promote, photography services on offer, or a retail and fashion outlet that needs leverage online, there's a custom-designed template for you there to be used.
Each category offers a range of templates with different designs and aesthetics that are visually appealing. Once you've picked the template you wish to use, just click the 'Edit' tab and begin making changes on your new e-commerce store.
WixStores' e-commerce store builder allows you to make changes to your e-commerce store template within your browser. Each section of the store works in full view and can be changed as per your preference. Just by clicking on the section you wish to edit, you are given options to either change the text or add an animation. If you wish to change text, a text toolbar appears, so that you can choose the size and font of your text.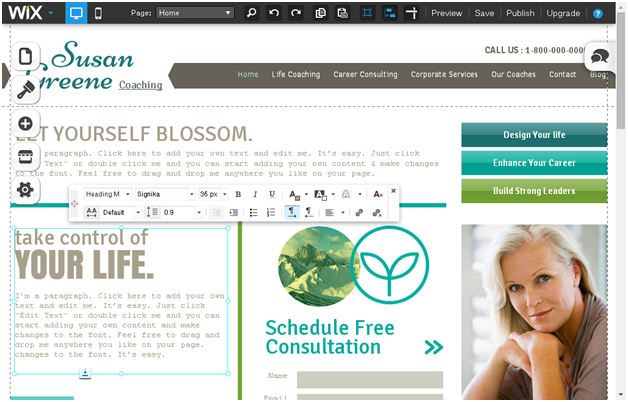 The Control Panel on the extreme left of the page gives you access to all the tools you could possibly use to make changes to your e-commerce site. You can navigate from page to page, add text, images, buttons or social media icons and even change the background of your store's template.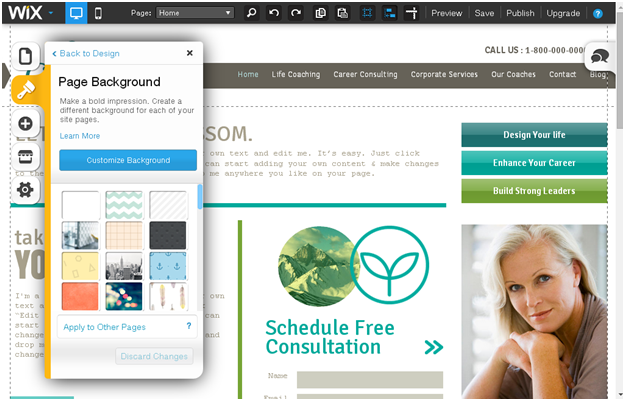 Once you're done making changes to your e-commerce website, you can choose to either preview it just to see what it looks like or save it for further editing. If you're fully satisfied with what you've done, you can even publish it online.
With so many features on offer, you can fully customize your store, so that it represents your brand and identity. WixStoresrenders a great variety of backgrounds and colors for your templates making the whole process of creating your own e-commerce store incredibly easy. You can even access WixStores' App Market to choose from a whole range of items and tools you can easily add to your website. These include Visitor Stats, ShoutOuts (to get new subscribers), Comments section and many more. Overall, this tool gets an A+ from me as it has on offer all the things I need to make a complete e-commerce store.