Slideshows can be a great way to create videos out of photos, or deliver information visually in presentations. While there are many ways to compile a slideshow of your own, the software that you use matters a lot because it will determine what sort of audiovisual elements you can incorporate.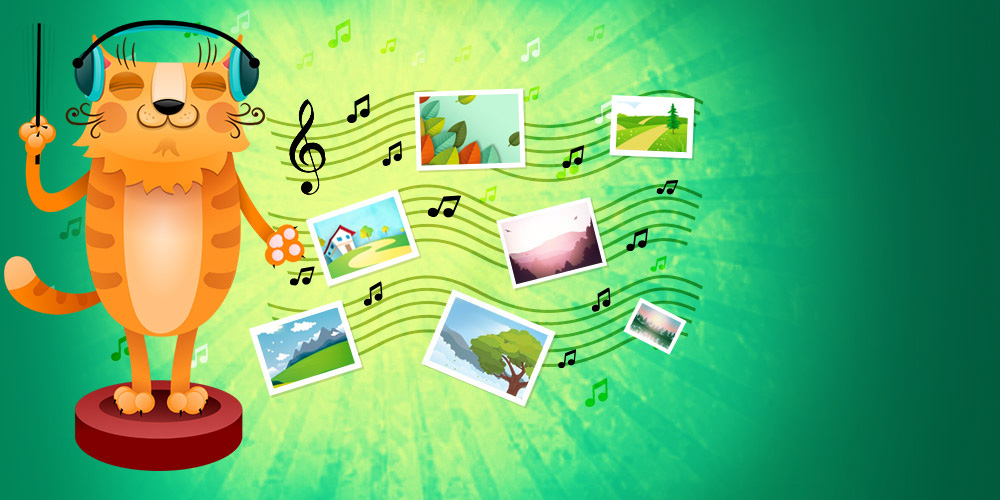 That is why if you want to come up with a slideshow on your Mac, you should try Movavi Slideshow Maker for Mac. It is a user-friendly software that specializes in creating slideshows and will let you add practically any kind of audiovisual elements that you may require.
'Easy' or 'Full Feature'
Part of the reason why Movavi Slideshow Maker for Mac stands out is because it has both an 'Easy mode' as well as a 'Full feature mode'. Its 'Easy mode' will let you come up with slideshows quickly, while the 'Full feature mode' will provide you with access to more features so you can customize it further.
In short if you just want to quickly create a slideshow with music or animated transitions, you should choose the 'Easy mode'. On the other hand if you want more than that, then Movavi Slideshow Maker for Mac's 'Full feature mode' should be a better fit.
Comprehensive Features
While the 'Easy mode' will let you add, arrange and rotate images to your slideshow, add include animated transitions and background music, it is Movavi Slideshow Maker for Mac's 'Full feature mode' that has the bulk of its features. With them you will be able to:
Incorporate video footage in your slideshows.
Enhance the quality of videos and images or fix common issues.
Apply a wide range of artistic filters or effects to give your slideshow a unique visual style.
Insert text elements that can be customized to create captions, subtitles, bullet points, and more.
Edit audio tracks by adjusting the equalizer, normalizing quiet segments, applying audio effects, or removing background noise.
Record a voiceover narration on the spot via your microphone.
Select and pace animated transitions between specific slides.
Effectively these features should ensure you have everything you need to come up with slideshows that really stand out. In fact with a bit of creativity Movavi Slideshow Maker for Mac can be used to create impressive and unique video content from any of your images or photos.
Make no mistake learning how to make a slideshow on a Mac using Movavi Slideshow Maker for Mac won't take long at all. While the 'Easy mode' is definitely faster, the 'Full feature mode' is designed to be intuitive as well and you should be able to familiarize yourself with what it has to offer in minutes at most.