The removal industry is a huge industry in this country, with one of the growing sectors being a man and van business. Yet, people are curious regarding how to start a business like this.
1) What is it?
With more people going self-employed in the UK than ever before, people are looking to start a business in the removals industry. One of the increasingly popular business models is the professional man with a van services. These tend to be small businesses, where smaller removals are carried out usually by one man in a van, hence the name.
2) Market Research
To ascertain the market, you will need to do some market research. Find out how many of these types of businesses are in your area. Carry out some internet research to find out how much they charge for their services and whether their service differs in any way to the service that you are hoping to provide. You need to be aware that if you are hoping for a niche market to operate in, this isn't the right industry to go into. The removers market is very competitive, with new businesses appearing in London every month. If you intend to start a business in this industry, think very carefully about being competitive about your prices.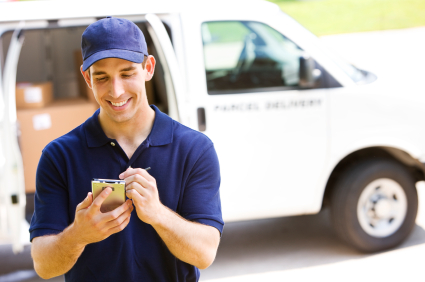 3) Raising the Capital
It isn't easy to raise the capital to start a new business. You'll need to have a substantial amount of money saved. If you have a slight shortfall, approach a bank for a business loan. It is at the bank's discretion as to whether they give the loan or not. Failing that, if there are possessions that you no longer want, you could sell those to raise the funds needed in order to start the business.
4) Write a Business Plan
The reason why so many businesses fail in the first year is because the business owner did not do a thorough business plan. Write about what your long term goal is for the business. You have to think about what you hope to achieve in terms of profit in the first year. Set objectives for each month in relation to the business and try to achieve them. Avoid being inflexible regarding the business plan. If you're not achieving the profits you desire, ask yourself why and take steps to rectify this.
5) Purchasing the Right Vehicle
It is essential that you purchase the right vehicle for the removals. A Luton van is the standard vehicle to use in a man and a van business. These types of vehicle usually have a tail lift, which allows a person on their own to stack and unstack a van more easily. Try to put the company name of the business on the van, as you will attract more business this way.
6) Advertise Your Company
It's important to market your company. Try to get some leaflets printed out, before handing them out to the public. Build a website. Many companies, even small ones, see the benefit of advertising on the internet. Having your own website will allow you to potentially acquire many more customers than the traditional ways to market a company.
7) Service and Insurance
Once you start a man and a van business in the removers industry, it's imperative that you deliver a great service every time. Most small businesses rely on what their customers say about them, so deliver as good a service as possible. Also, make sure that the van has the correct insurance, as you will be transporting other people's belongings in the van.