If you are looking at selling a business, there are major steps that need to be taken to ensure a smooth and successful sale. The most common steps are: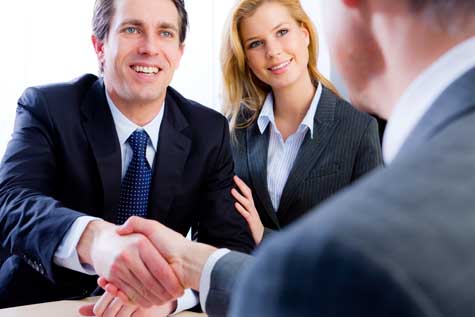 1. Value your business appropriately:
Overpricing your business makes selling it quite a hard task. When selling a business, the first step is to research on the current market price. This helps greatly in avoiding overpricing or under-pricing your business and it prepares you to effectively deal with potential buyers. The valuation entails the value of stock, fixed and current assets. Another option of getting the right price is by comparing your business with businesses that are in the same niche as yours and has recently been sold.
2.. Set an appropriate price for your business:
Once the valuation is done, determine the right price for your business. Avoid setting a high price as it can turn potential buyers off but at the same time, you should also avoid under-pricing to avoid making losses on the sale and ensure that you greatly benefit from the business. It is also advisable to come up with a good will which will be included in the final price.
3. Prepare adequately to ensure there is a smooth closing of business:
There is nothing that attracts a potential customer like the confidence in the business owner. To gain this confidence, you need to prepare adequately, ensuring that the right processes and other structures are in order. This also entails being emotionally prepared. This is important as entrepreneurs are emotionally attached to their businesses due to the amount of time and effort they have put in the business. It is advisable to keep everything that may be needed by the buyers ready to avoid the last minute rush. Some of the requirements that may be needed are; business permit, tax compliance certificates, warranties, etc.
4. Search for a prospective purchaser:
Once the valuation, price and other requirements are put in place, , you should embark on getting the right buyers. You can use a word of mouth; if your business is famous thus it will attract many potential buyers. There are many other ways of promoting the sale of your business such as; placing adverts in business magazines, newspapers, online market places, radio and television. The means of advertising that has seen the success of the sale of many businesses is the online business market place. This is where like-minded people engage and it may end up making the best deal for your business.
5. Signing of a sale agreement:
This is the last and the also an important step. You should ensure that the sale agreement is officially put into writing. All necessary documentation should be included with the value of the assets.The payment procedure should be clearly stated and the protection available should the unexpected happen. It is advisable to involve the services of a lawyer in the signing of these agreements. It ensures that you are fully covered.