The amount of high quality online educational material is exploding. With many students choosing online education over traditional classroom-based courses, which are incredibly expensive and often lock students into high-interest student loans, it makes perfect sense to explore these alternatives. Online education providers also often offer the same certified and industry-recognised qualifications, with the added convenience of studying at your own pace from home.
We've assembled a list of five great free online education providers for those looking to find out more about online alternatives to campus-based study. In some cases the materials are provided for free, with a paid option available for those who wish to learn more or enrol formally in course work to complete assessments and earn a formal qualification upon successful completion of the course. Check out our Top 5 Free Online Course Providers here:
edX
Started by Harvard and MIT in 2012, edX is an MOOC provider offering free online courses from over 90 global partners. edX is nonprofit and open source, and aims to increase access to high-quality education for everyone. The website features free courses  in over 30 different subjects, from Architecture to Social Sciences. Students can choose to complete courses at their own pace or during predetermined dates. Website: www.edx.org
Coursera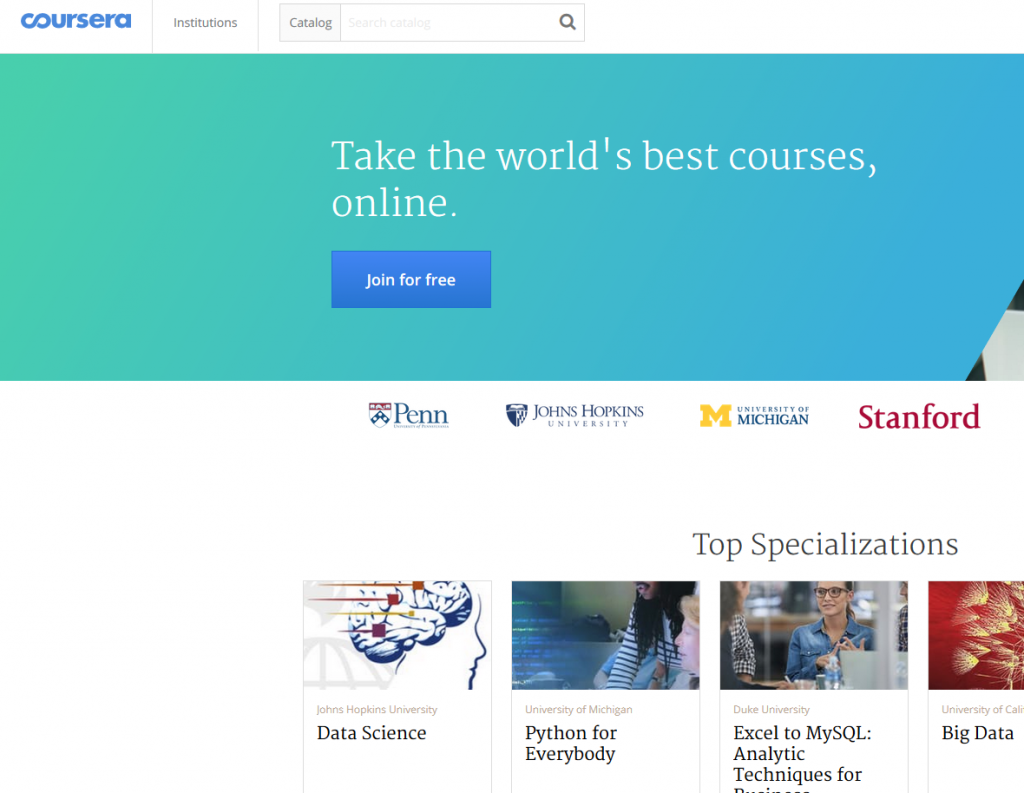 Also founded in 2012, Coursera was started by two Stanford Computer Science professors, Daphne Koller and Andrew Ng. Today, the website features over 2,000 courses from 149 University partners and boasts 25 million learners. For those looking for a formal qualification, individual courses start at $29 and online degrees start from around $15,000. Website: www.coursera.org
Academic Earth
Richard Ludlow, Chris Burner and Liam Pisano founded Academic Earth in 2008 with the mission to provide everyone on earth with access to world-class education. The website now features thousands of video lectures from hundreds of world-renowned  universities and colleges. Website: www.academicearth.org
OEDb (Open Education Database)
In March 2013 the OEDb released a "robust" collection of 10,000 open education resources for free. Think of it as the IMDB of free online courses! The website also features information about school rankings and financial aid to help students make better decisions about their further education. Website: www.oedb.org
MIT OpenCourseWare
MIT's OCW is a free publication of MITs course content. By offering the course material online for free, MIT hopes to improve its courses and curricula to make their schools more effective and help their students succeed. Check out their 2,340 course materials online today! Website: ocw.mit.edu
If you're looking to boost your knowledge in a specific subject before exploring a formal qualification, or if you're simply looking to browse the amazing library of free online education to find a career path that excites you, the above list will get you started.